The Proboscis monkey (Nasalis larvatus) got its name because…. well it's obvious really. They are large monkeys, and the males in particular have impressively prominent noses. They are colloquially referred to as 'Monyet Belanda' (Dutch monkeys) as there is a widespread belief that all caucasians have long pointy noses…
They are endemic to the island of Borneo, and classified by the IUCN as 'Endangered' – largely due to habitat loss, but also sadly some hunting occurs. We were fortunate to encounter them in a number of locations across the island, including one colony that lives right on the edge of Balikpapan city.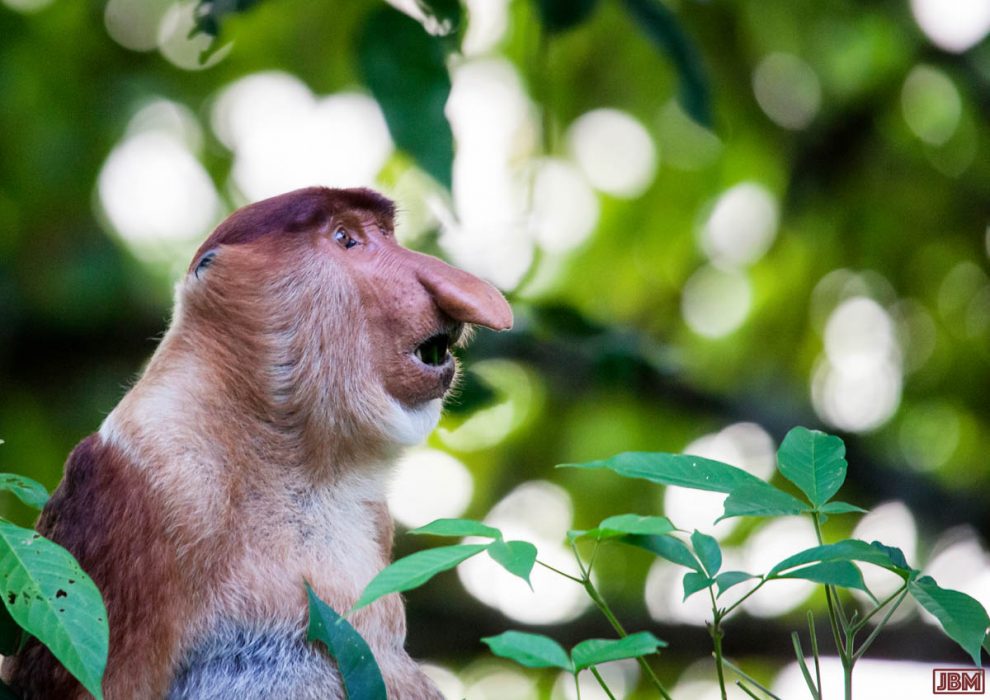 We met the big male in this photo on 12 April 2015, while we were walking in Bako National Park, close to Kuching (capital of the Malaysian state of Sarawak).
I love his facial expression. It looks to me as though he is experiencing a moment of religious awe, watching as a deity (or maybe a spaceship?) descends through the forest canopy.
Another recent print, now framed and hanging on the wall at home. #Indonesiaku Print #3