Last year we visited villages in the Krayan district of North Kalimantan, a remote highland area close to the border with Sabah (Malaysia). We were fortunate to be invited to a Dayak Lundayeh wedding ceremony in the village of Terang Baru, near Long Bawan. These days the villagers are devout adherents of Protestant Christianity, but they continue to observe many of the unique cultural practices of their ancestors.
A lot of the rituals of the wedding entailed the exchange of gifts between the bride's and groom's families – in addition to giving countless practical household gifts to the happy couple. There were hand-plaited baskets, hats and sleeping mats, crockery, cooking pots and furniture, food and clothing.
But the biggest – and most valuable – gift was that of a large kerbau (buffalo), which the groom handed over to his new wife. Everyone from the village was there, watching the exchange with great interest – none more so than a young boy and girl who were enthralled by the buffalo.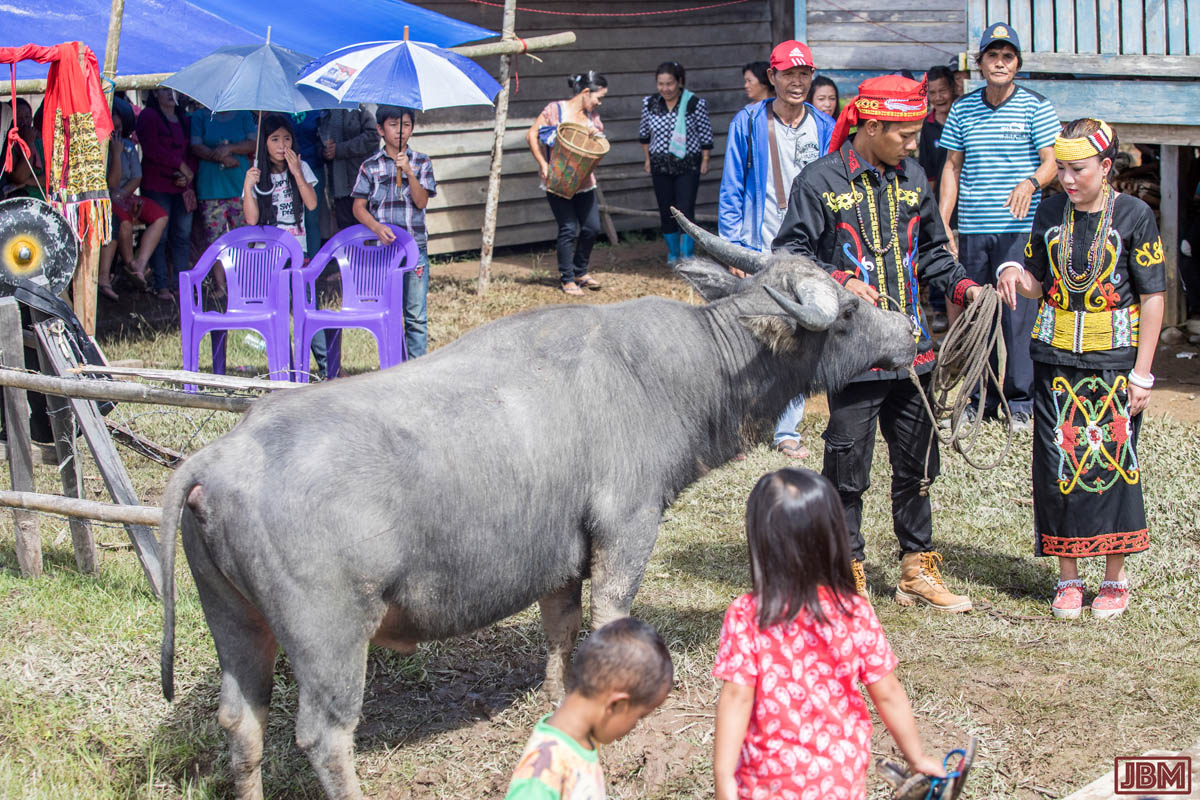 As the traditional part of the ceremony was concluding, and the congregation prepared for Christian prayers, the buffalo was led away to pasture – with the two children following in close pursuit. You can imagine the excited conversation between them:
"Hurry up, let's follow the buffalo and see where it goes!"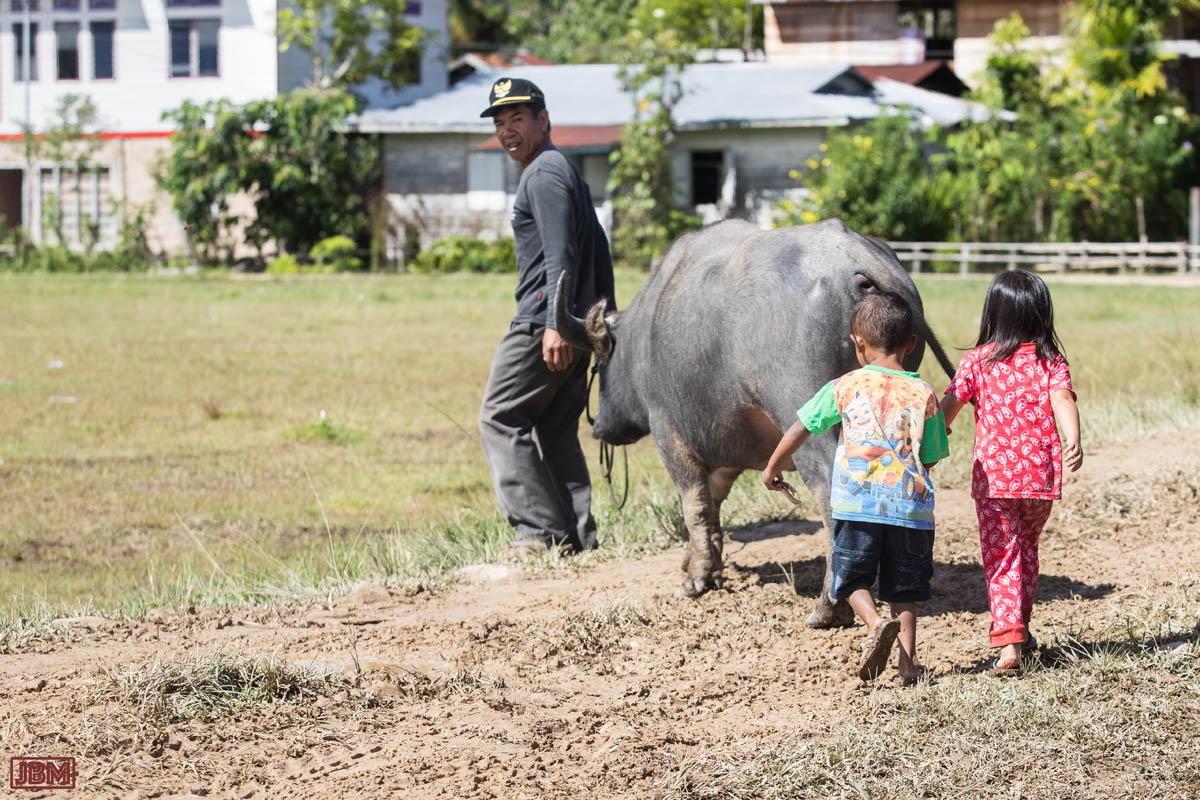 She: "Hang on, the prayers have started. We'd better stop."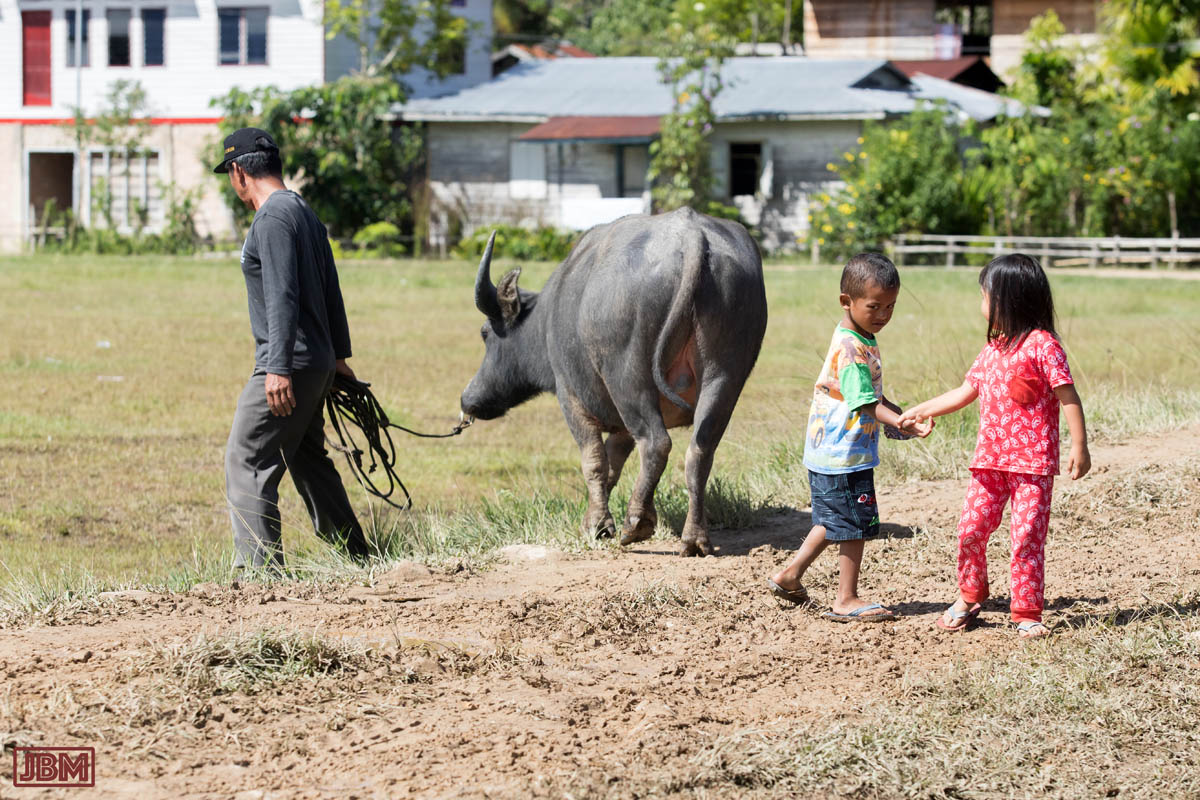 He: "Do we REALLY have to stop? The buffalo's getting away!"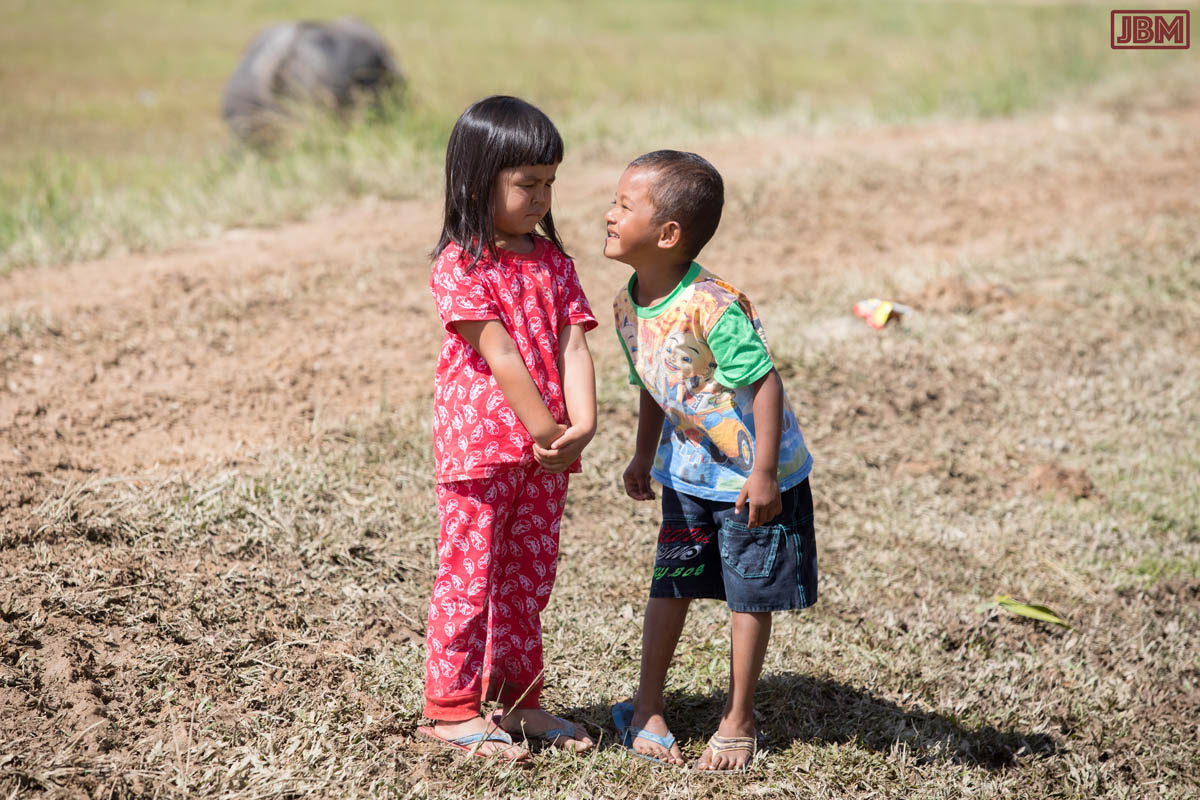 "OK then, let's pray. The buffalo will just have to wait till we've finished!"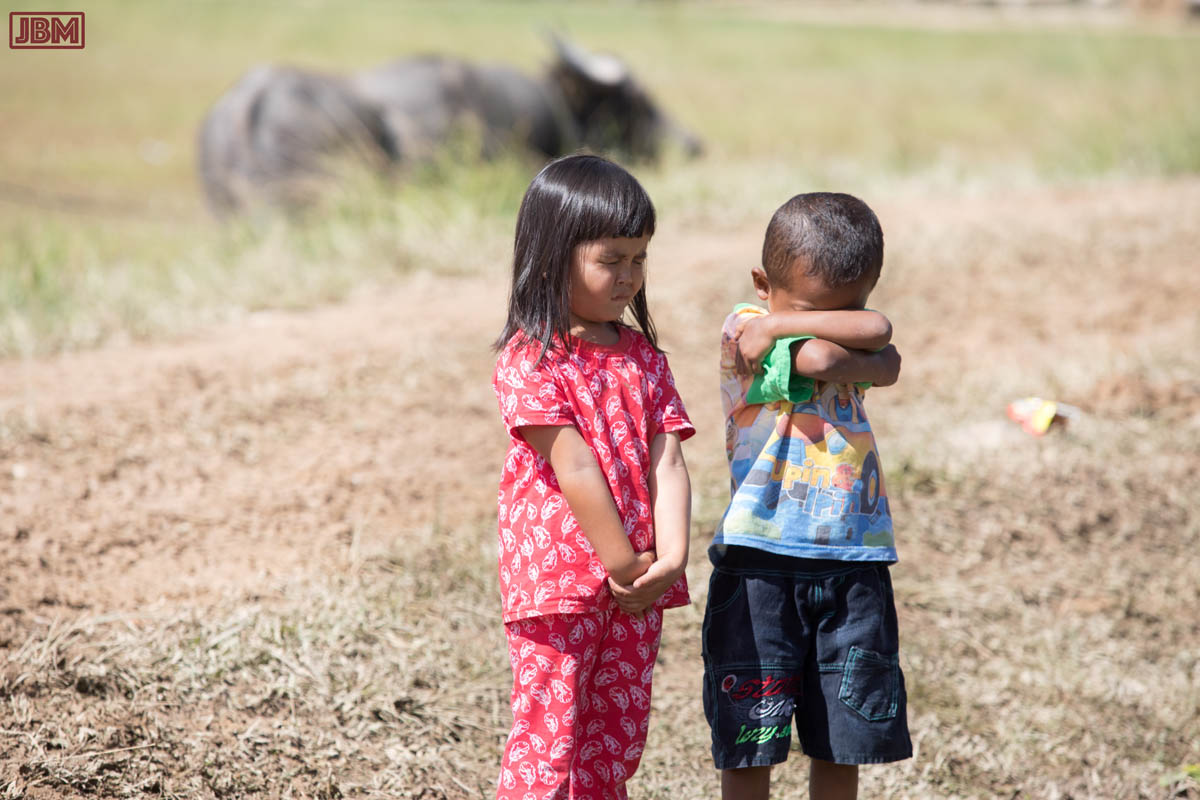 Karen, along with her colleague Paulus Kadok from Yayasan Mahakam Lestari, has written a wonderful article about the 'Bridewealth of the Dayak Lundayeh', which was published late last year in Garland Magazine. Do have a look; it's a really interesting read. Nice photographs, too…