Even before the time that the railway reached Goulburn in 1869, there were calls for the line to be extended into the Monaro. The line to Cooma (through Queanbeyan, Michelago, Bredbo and Bunyan) was eventually opened in 1889, with later extensions through to Nimmitabel (1911) and Bombala (1921).
The arrival of the railway had a huge social and economic impact, and really served to 'open up' the region to the outside world. However, despite a boom during the construction of the Snowy Scheme, when Cooma was the base of operations, the line always ran at a loss. (One justification for the railway had been that it would allow for shipment of wheat grown in the Monaro to other markets – but it had quite the opposite effect, with the marginal Monaro grain unable to compete with the cheaper wheat that could now be shipped in from other regions.)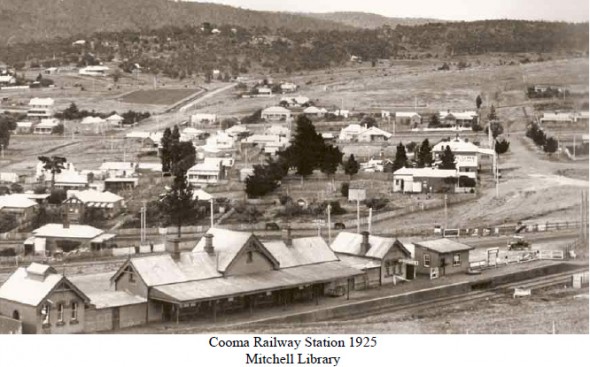 The line closed in 1988 – exactly one hundred years after its establishment. The billboard signs now have no rail passengers to talk to (though they still 'serve' the adjacent highway traffic).
We tend to look at billboards in terms of the messages they display, rather than as large constructions plonked onto the landscape. They (almost) never draw attention to themselves as objects. We are so accustomed to their presence as we travel that we don't really take notice of their physicality either.
In this image, a scene along the closed Cooma rail line, the signs have nothing to say about fast food outlets, ski resorts or car repairs. Their only function is to declare their own 'sign-ness'.