There are some pretty remarkable creatures here in Kalimantan. Take this little lizard. Only 20cm long – including tail – he (it's a male) has at least three amazing attributes: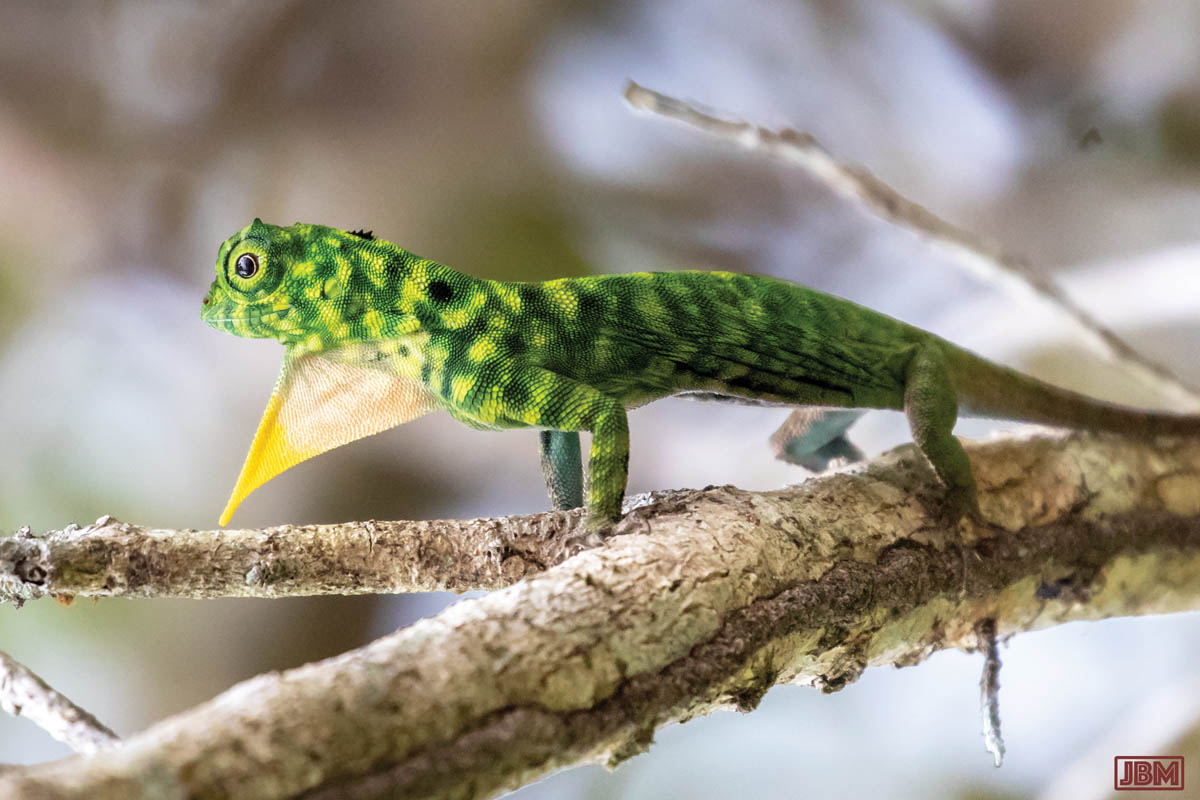 1. That spectacular flap of yellow skin on his neck (known as a 'dewlap'). He extends and retracts it at will, looking rather like hoisting a sail on a yacht. Apparently the females find it irresistibly attractive (and who could blame them?)
2. Colour changing. This photo of THE SAME LIZARD was taken about ten seconds after the one above. See any differences?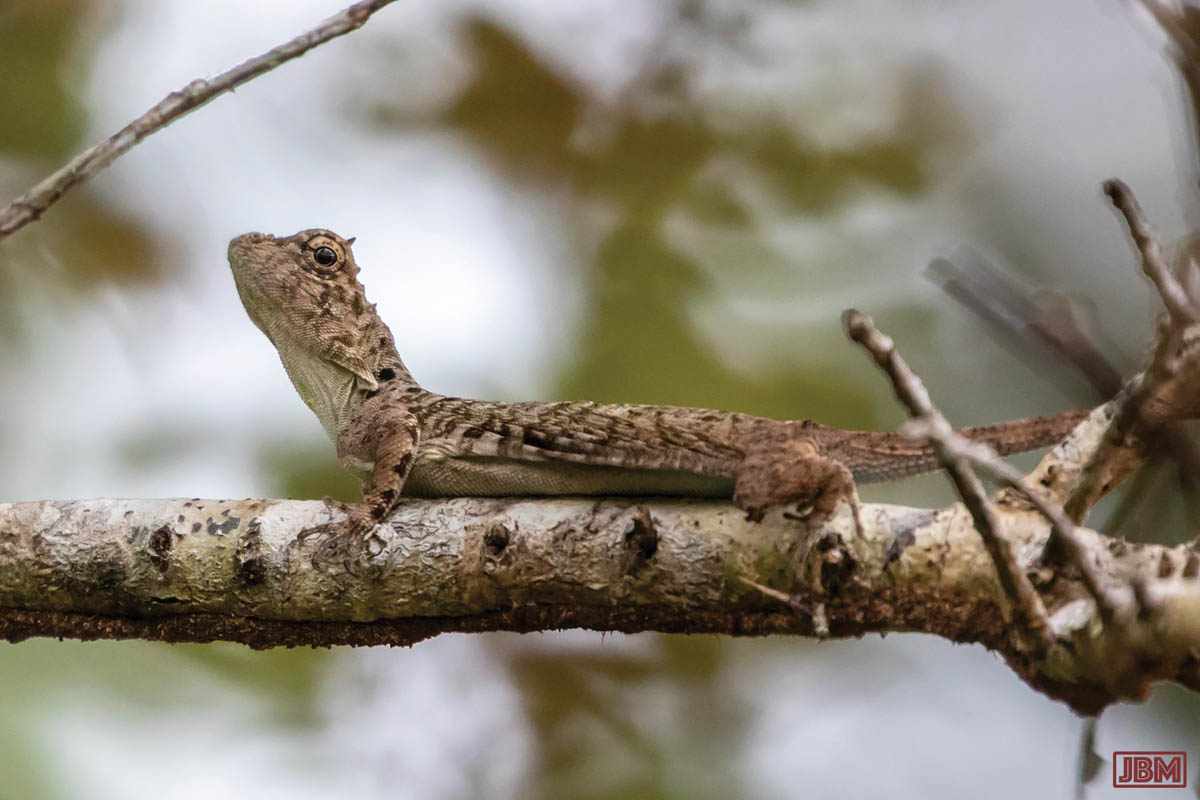 3. He can FLY! If I'm not mistaken, he's a 'Common flying lizard' (Draco volans), whose Latin name means 'flying dragon). He can glide 10 metres or more between trees, using wing-like extensions between front and back legs, formed out of folds of skin supported by special ribs (called 'patagia').
Here's a couple more photos of the remarkable 'Flying dragon':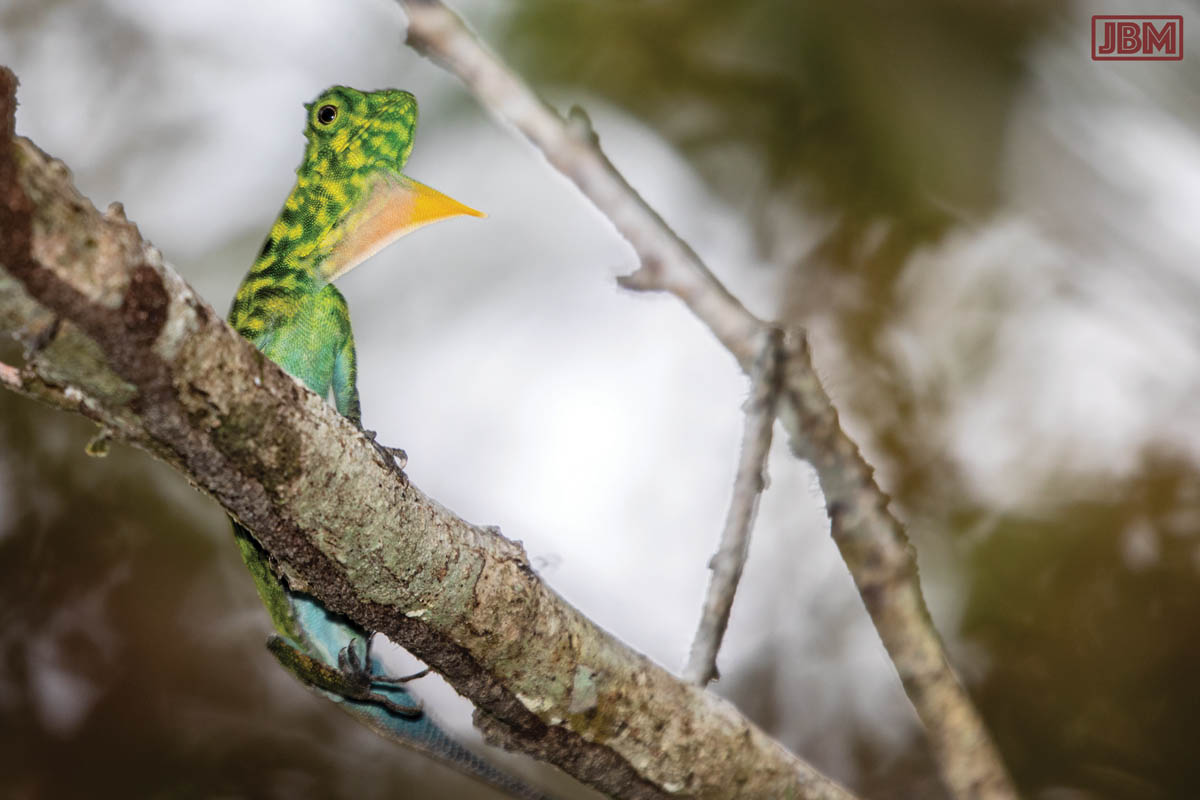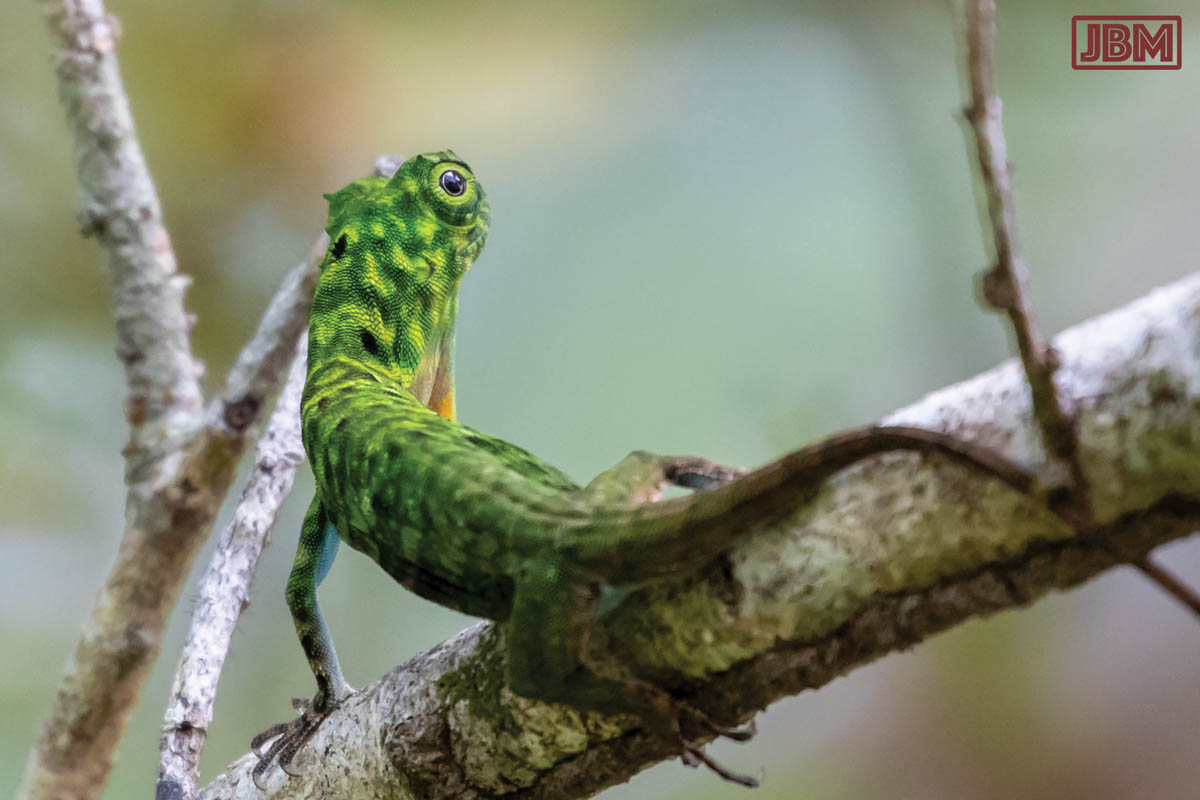 Photographed yesterday at the Kebun Raya Balikpapan, in a tree right beside the main Information Centre.