Water buffalo generally give the appearance of being placid – slow dull gentle giants. Bovine, even. 500+ kilos of docility.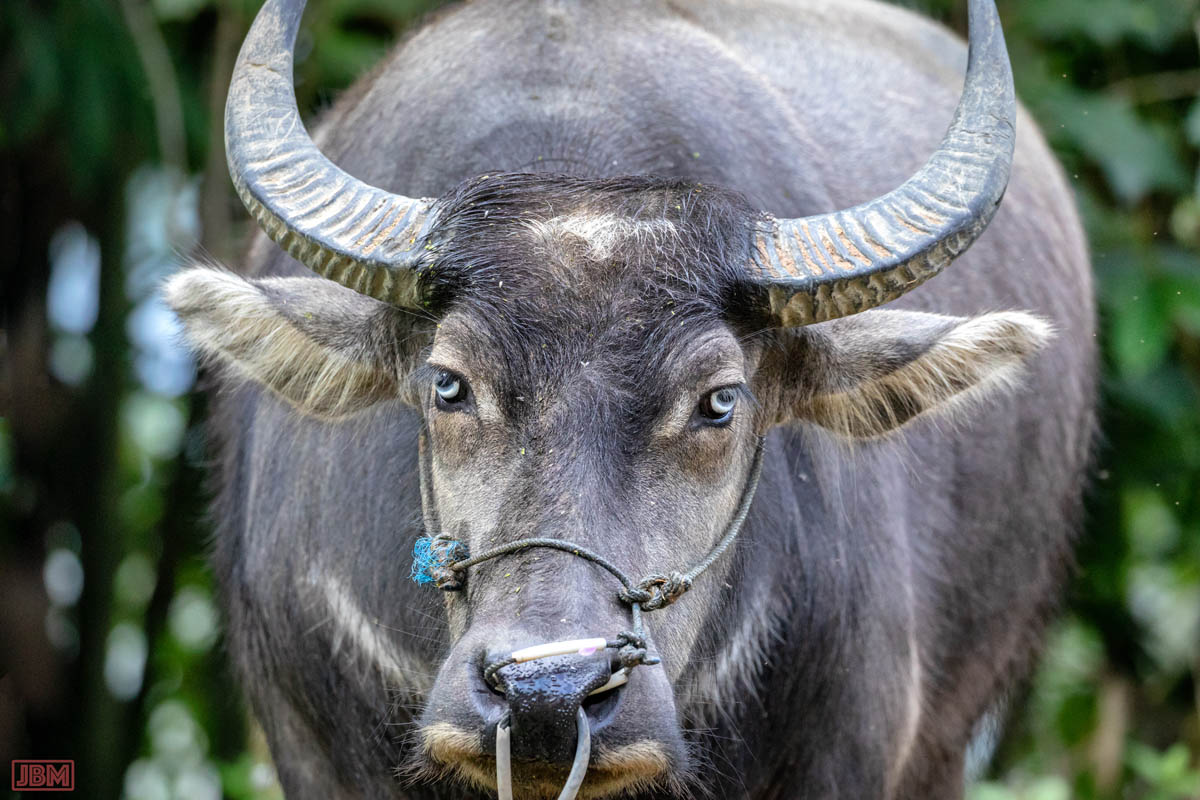 But when they fight, they reveal quite a different dimension.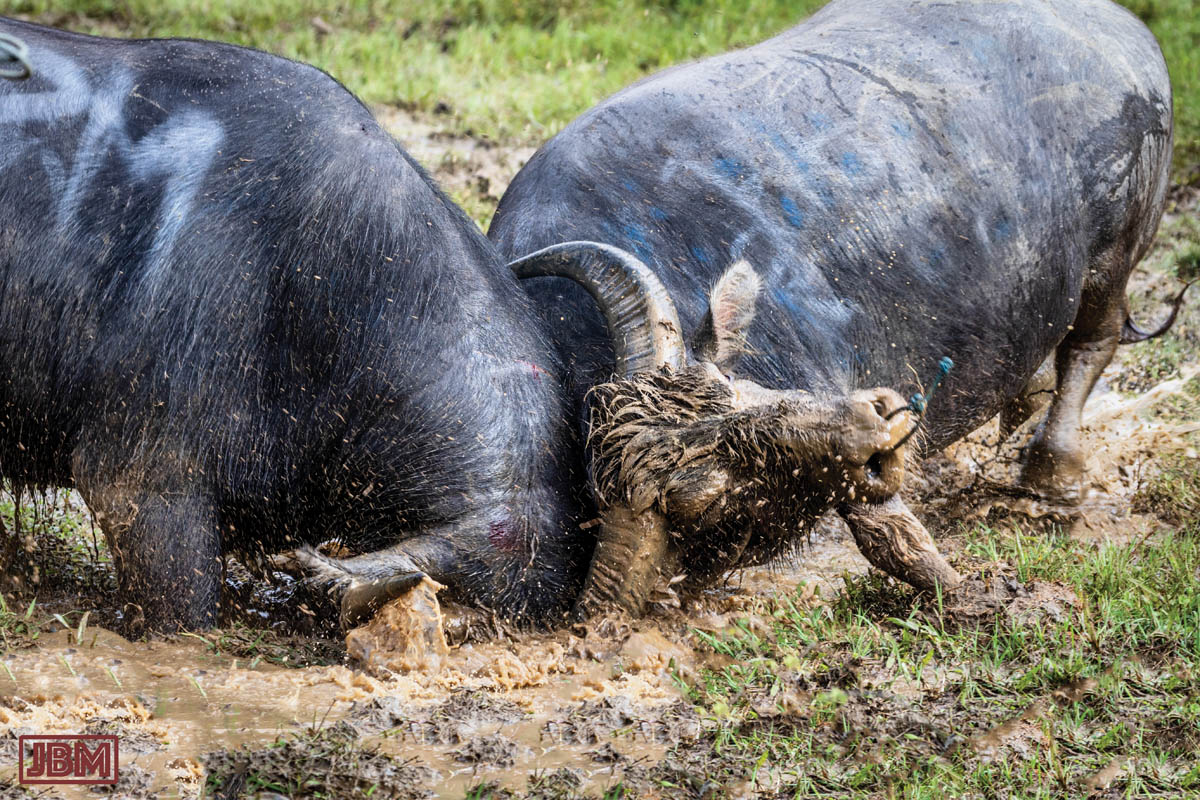 There's a loud clashing of heads, a locking of horns, and then they use their thick muscular necks to try and overwhelm their opponents. And those phenomenal horns can (and do) inflict serious wounds.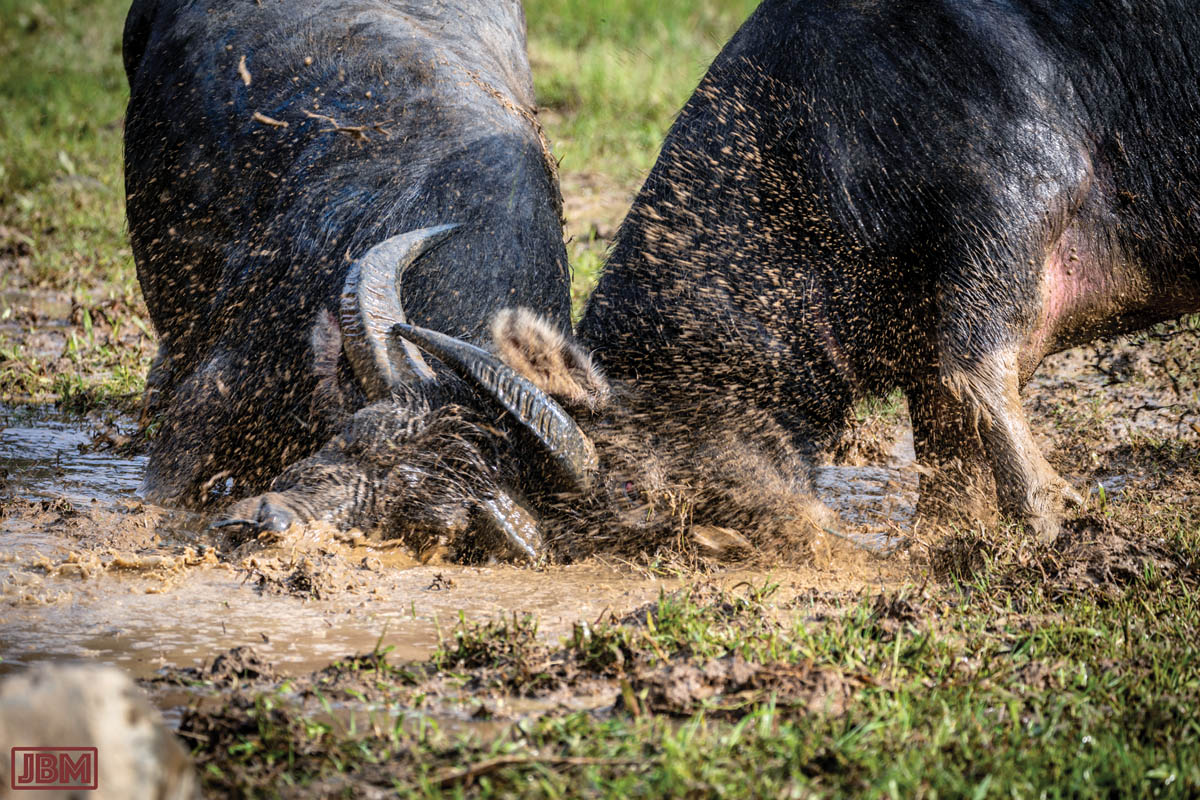 It can go on for some minutes, with mud (and maybe some blood) flying as they collide.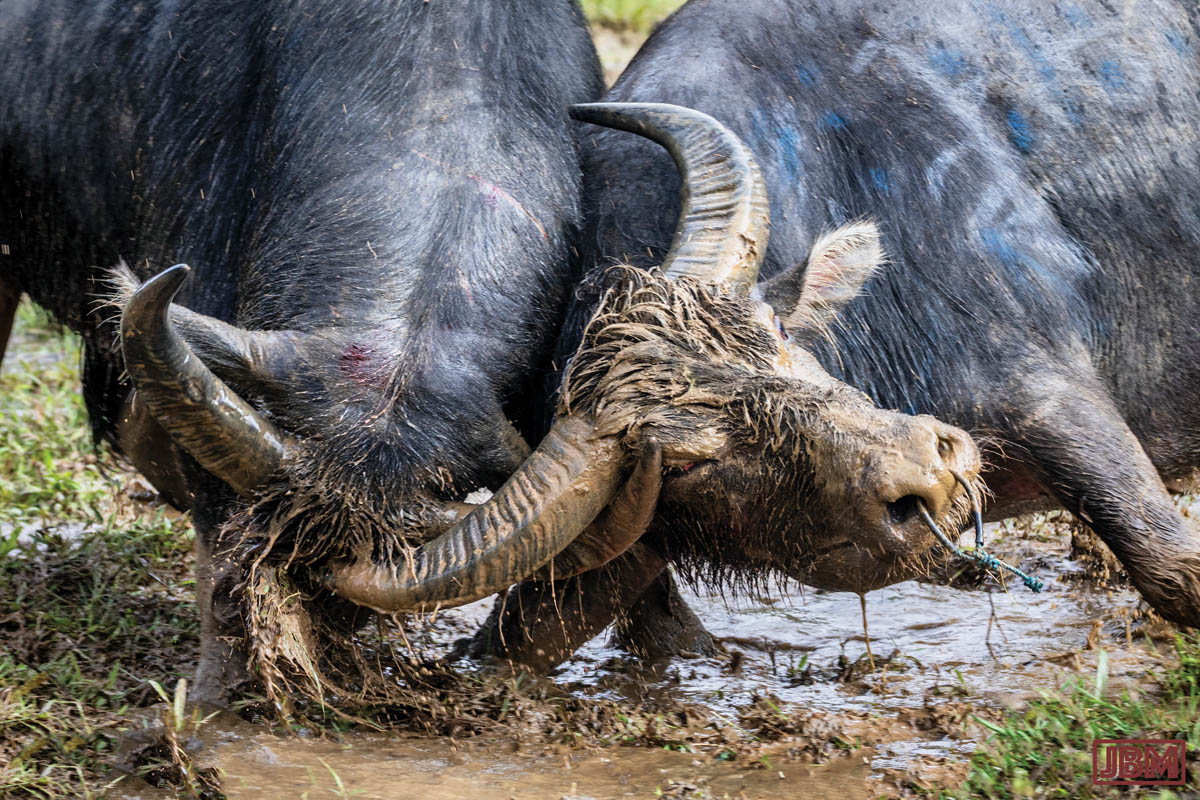 Eventually one triumphs, and the vanquished buffalo runs away, closely pursued by the victor.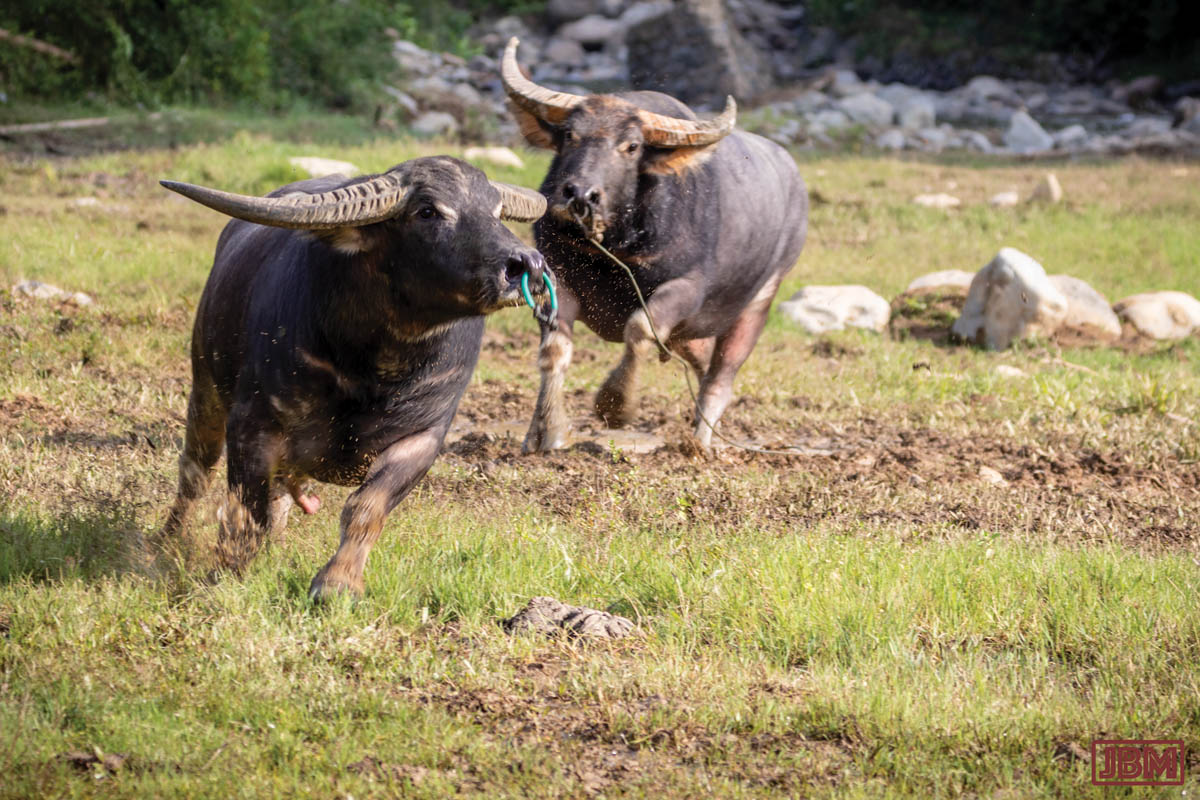 Any humans in the vicinity had best get out of the way!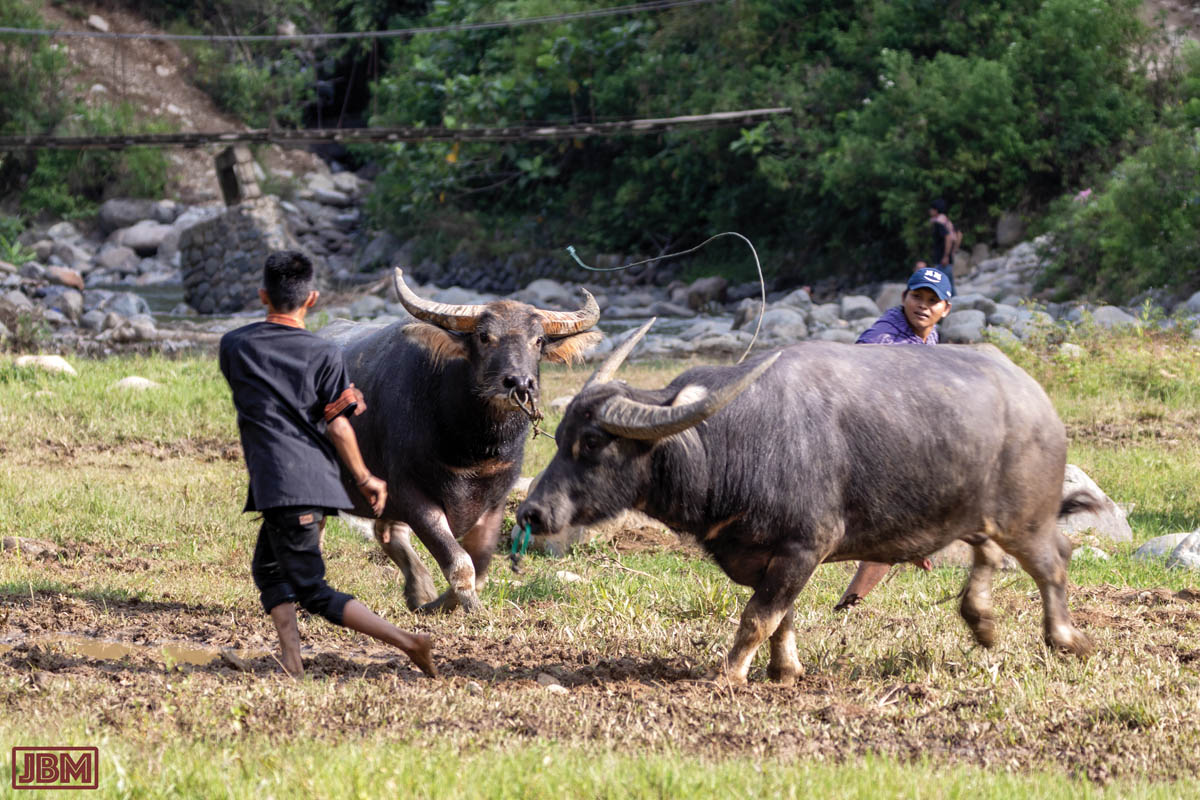 At Sa'adan Ulusalu, Toraja Utara, Sulawesi Selatan