I've previously written about the beauty and tourist attractions of Pantai Ngandong, located on the south coast of Central Java, in the Daerah Istimewa Yogyakarta (the 'Special Region of Yogyakarta).
But besides tourism there is also an active fishing industry in Ngandong, with around 15 small vessels venturing out daily. At the eastern end of the beach is a safe channel out past Pulau Watulawang to the ocean, deep enough to avoid the large surf coming in from the Indian Ocean.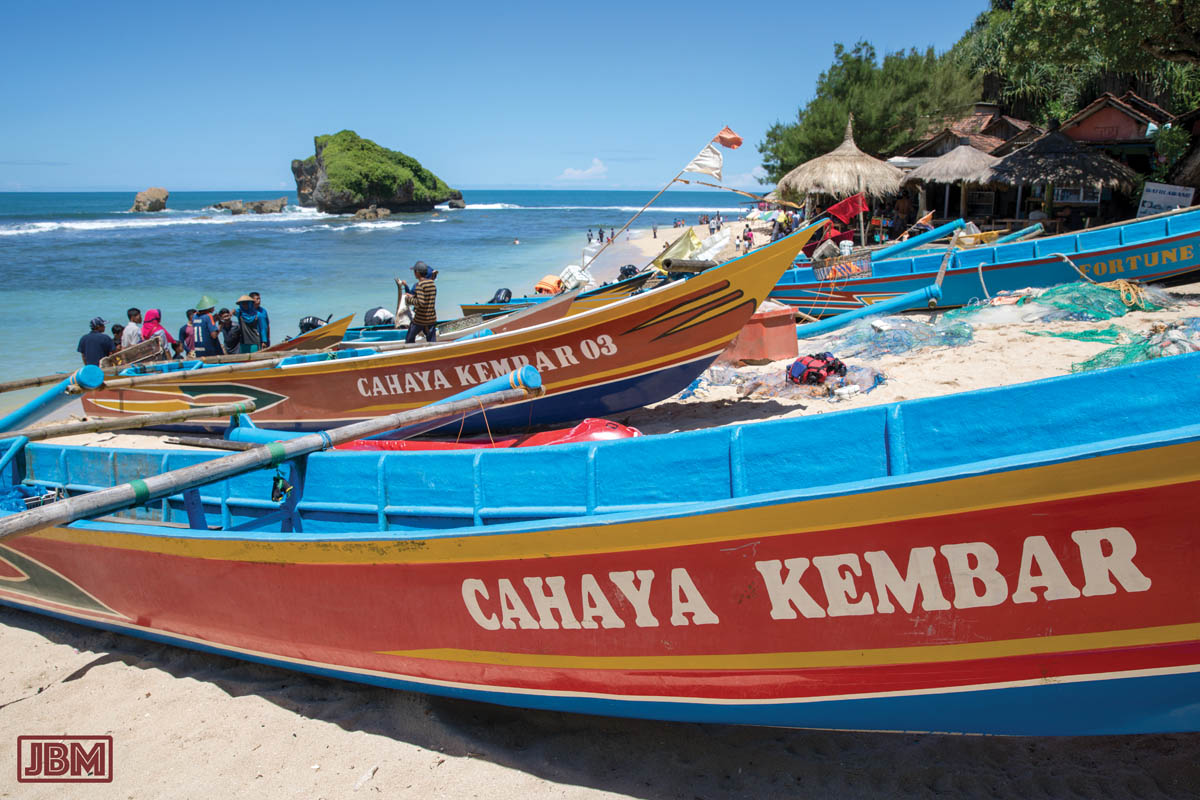 The wooden can usually only comfortably accommodate two fishermen, along with their nets, lines and room for the catch. Nowadays they are propelled by outboard motor – mostly Suzukis or Yamahas. Unless the tide is too low, they head out at first light each morning, starting about 5:30 a.m.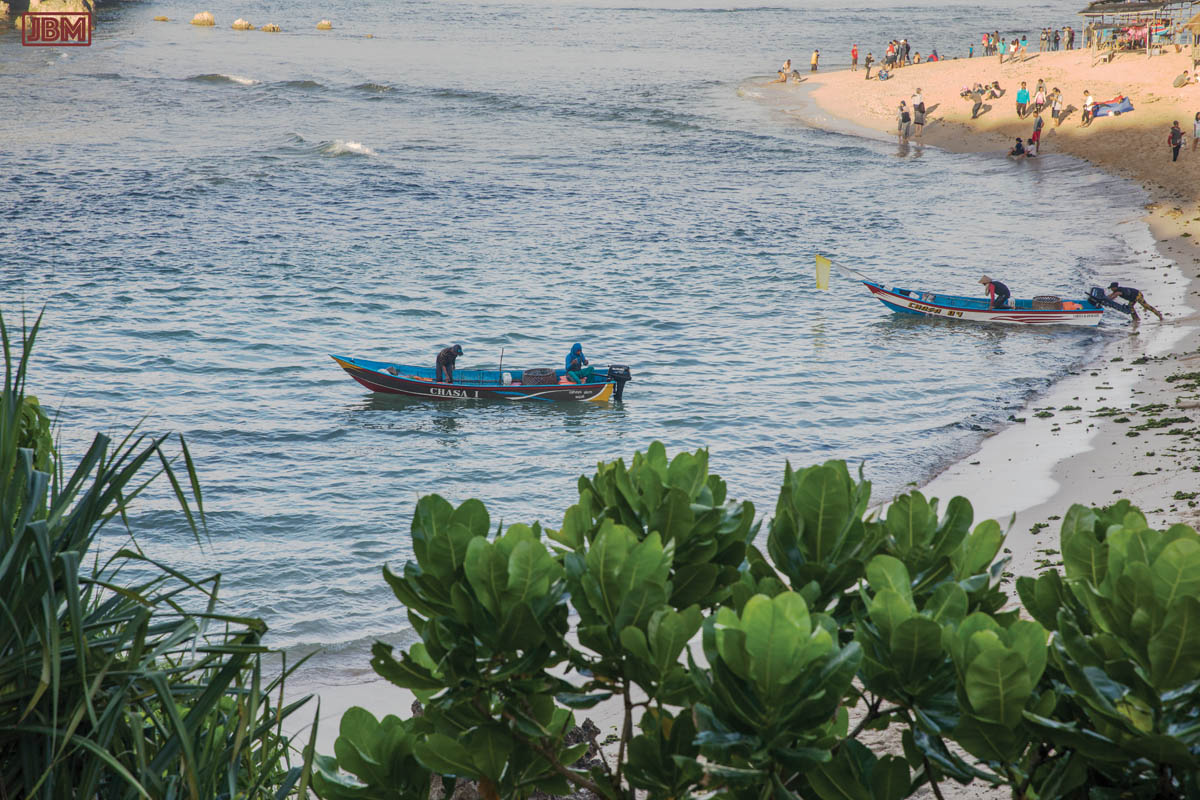 We didn't get the opportunity to go out with them, as they said the sea was too rough and could not ensure our safety at the times we wanted to go. But we could watch the boats from the shore, as the little craft set their nets only a kilometre or so out to sea.
The fishermen returned about six hours after setting out and, after unloading the catch and eating lunch, most of them went out again in the afternoons.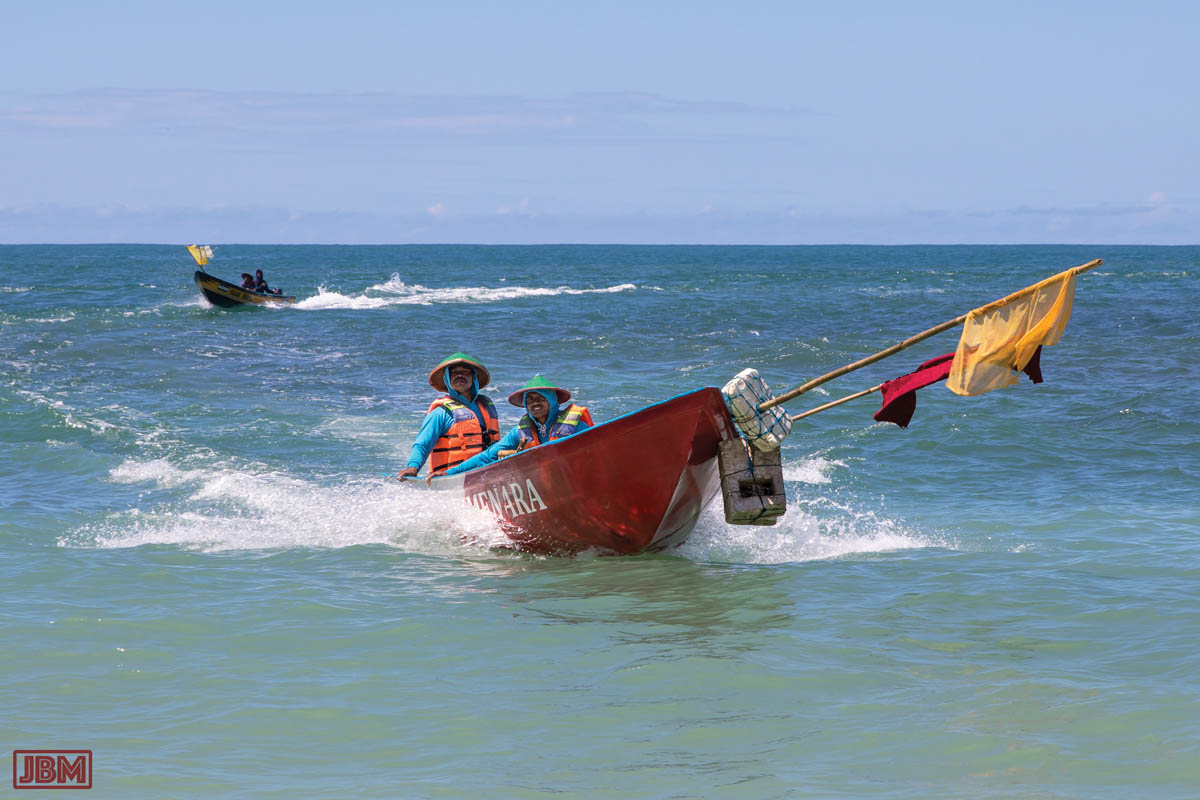 The wooden boats are heavy, and the sandy beach is quite steep. They hit the beach at speed when they return, so as to get as far as possible up the slope.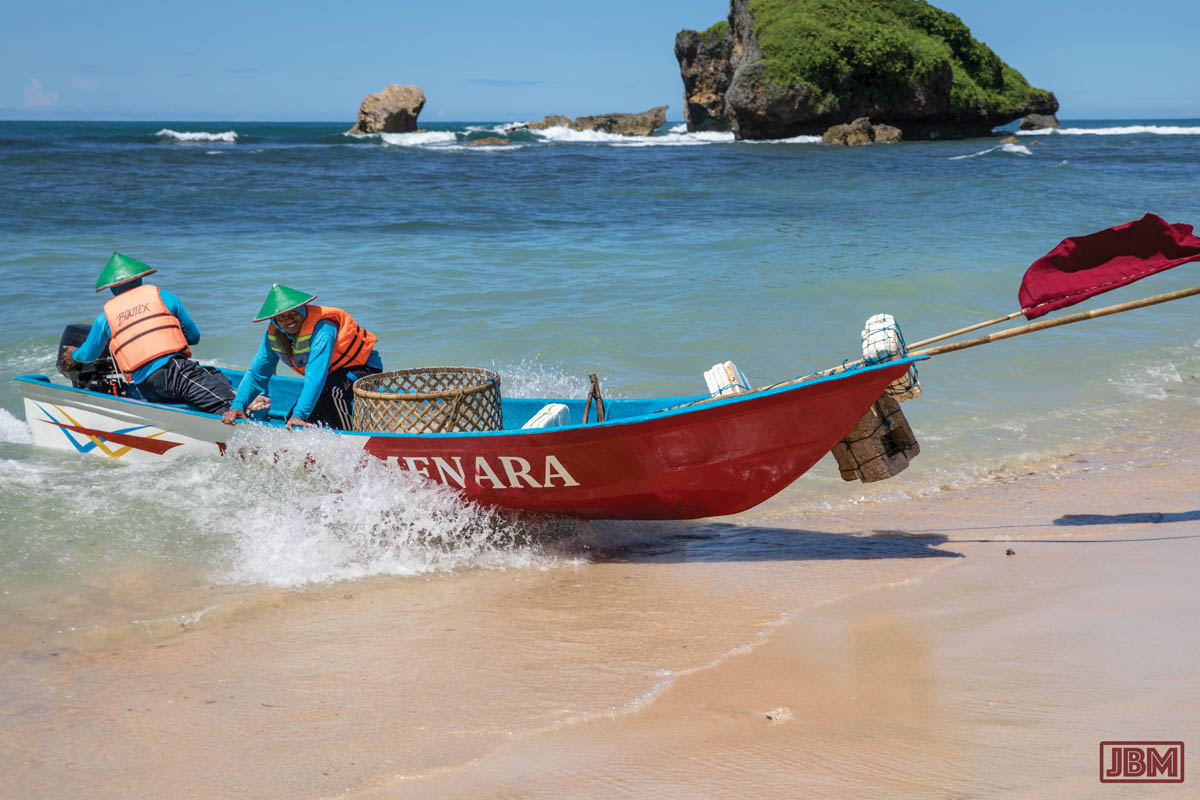 A team of helpers arrive to assist in carrying the boats up beyond the high tide line. (These helpers are later rewarded with the gift of some small fish from the catch).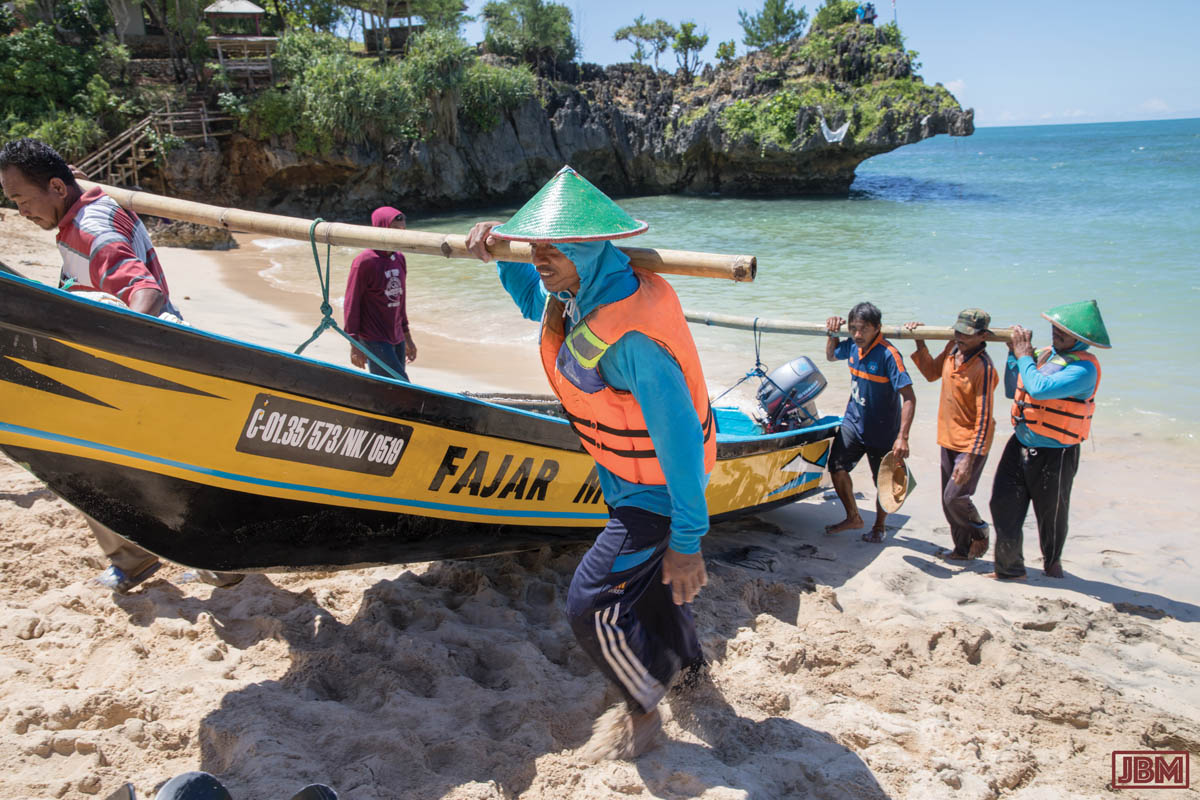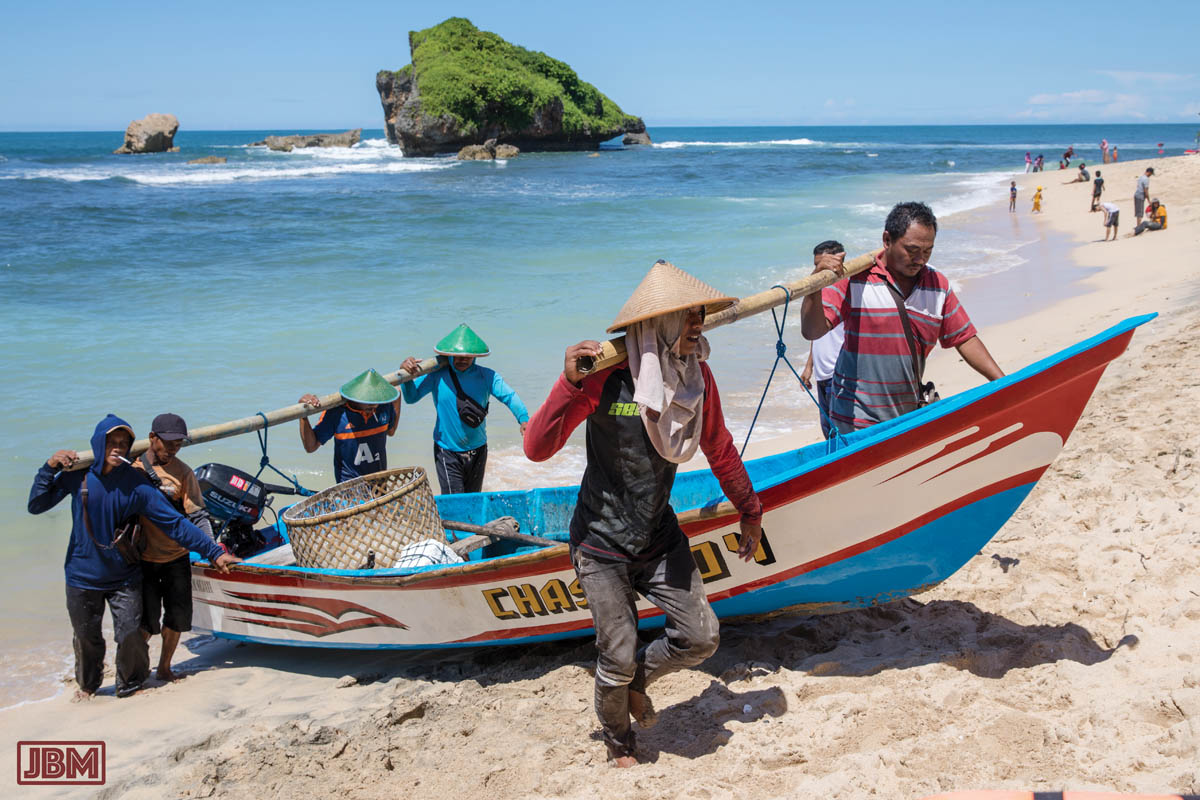 The catch is transferred from the boat to plastic trays to be carried up the fishermen's cooperative, located just above the beach. The boats that we examined had managed to catch up to 20 fish of various sizes and varieties.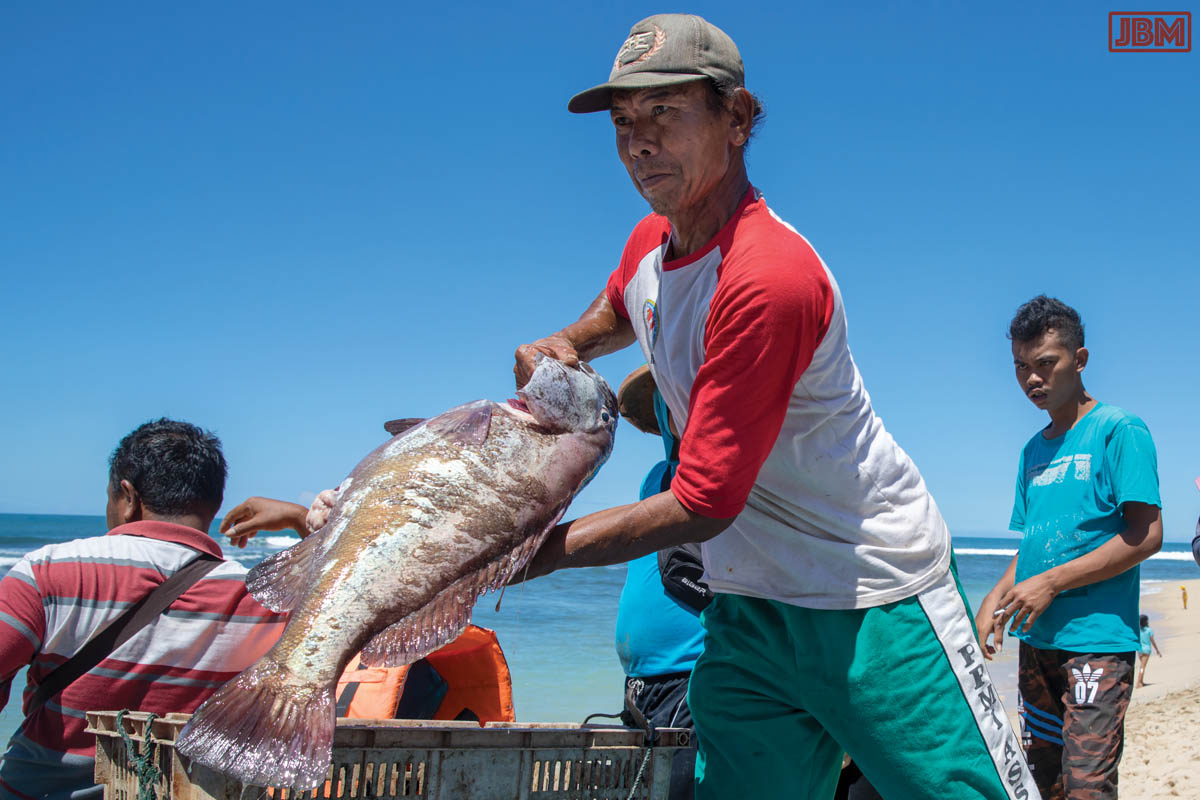 The most valuable are worth as much as Rp100,000 (AU$10) per kilo. These are the sidat (eels). I think the large ones may be Common Pike Eels – Muraenesox bagio.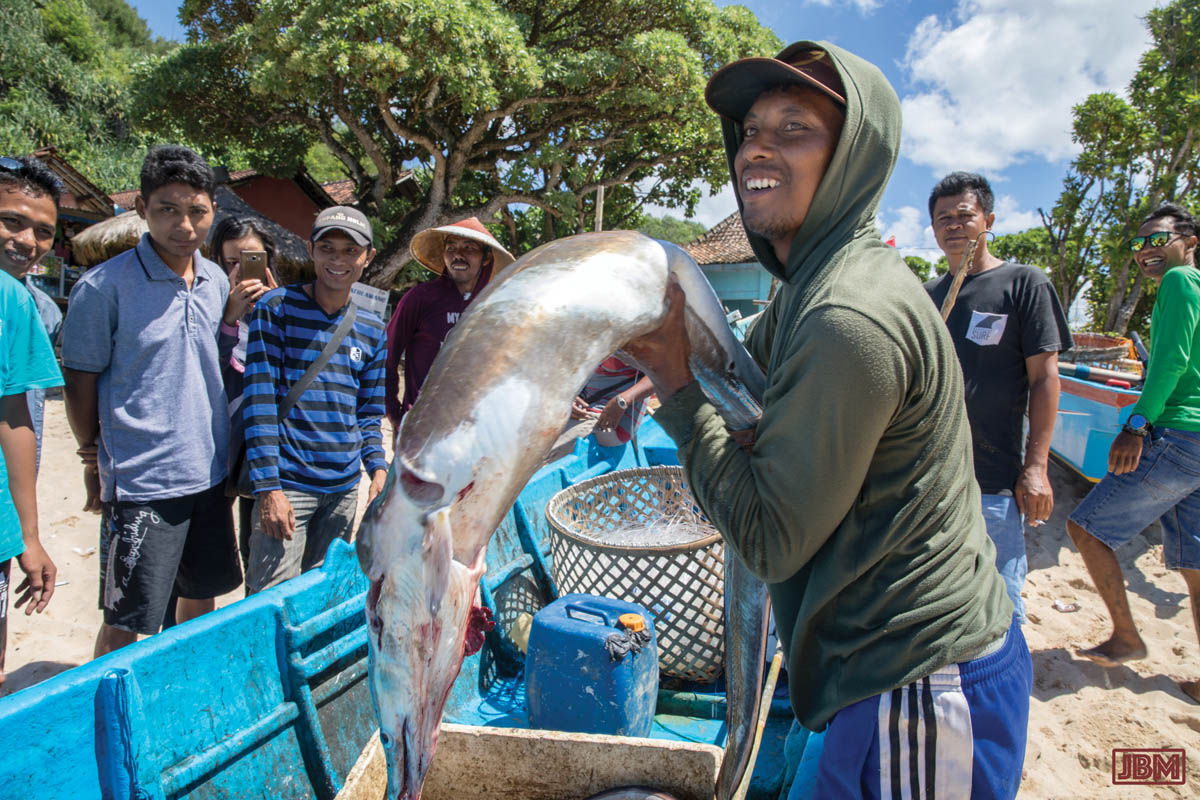 In the co-op, the fish are sorted and weighed. Both the co-op staff and the fishermen watch the scales with great interest.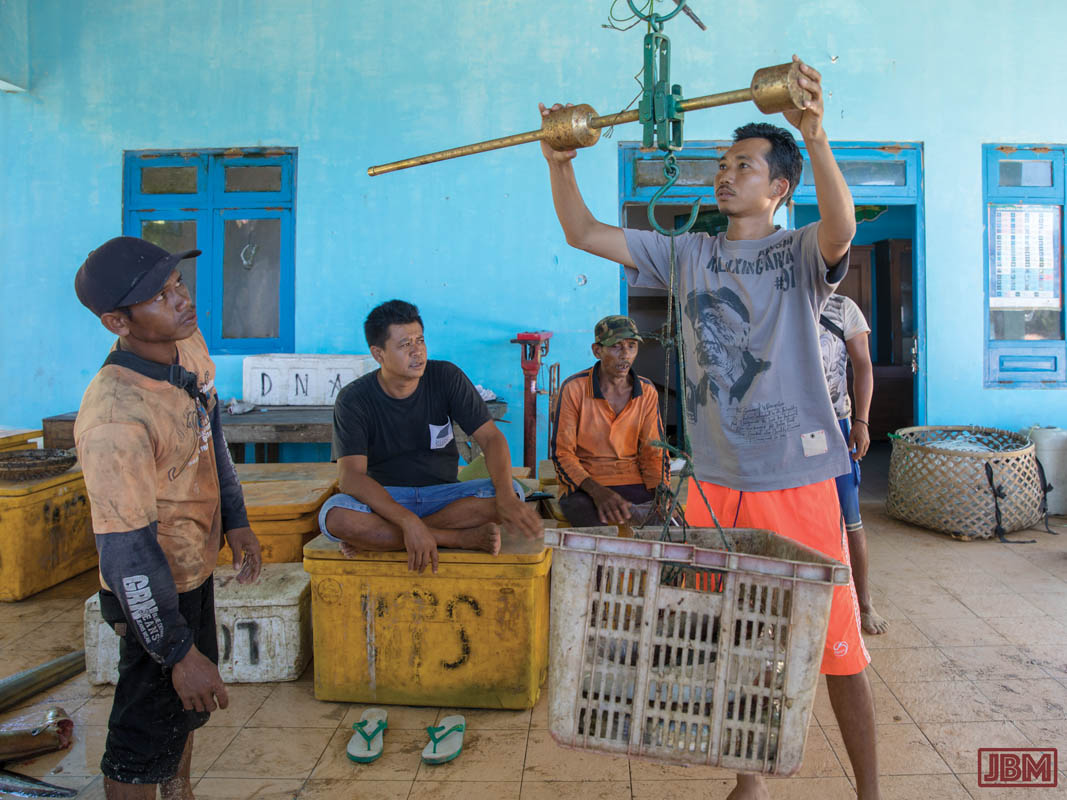 The ikan patin (varieties of catfish), and ikan kakap sell for around Rp.50,000 per kilo.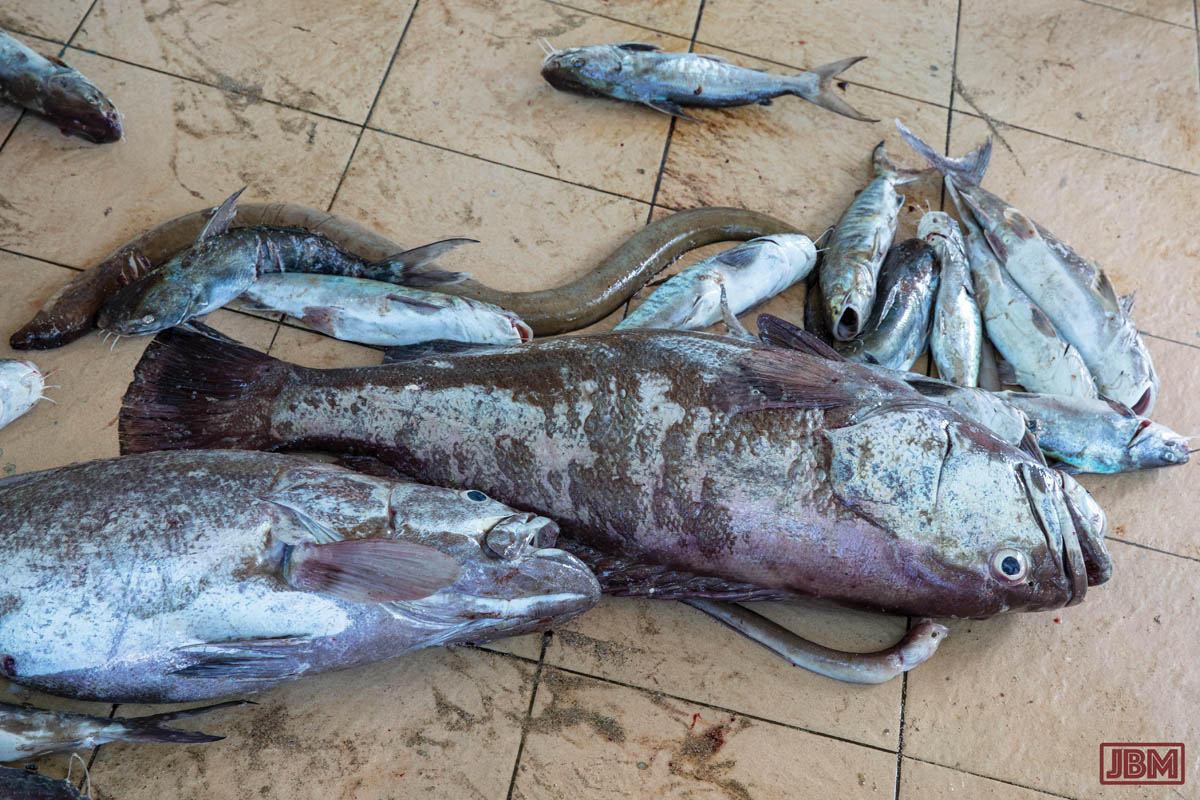 The name of the fisherman, the varieties of fish caught, and the total weights, are carefully recorded into an exercise book. The fishermen are paid later, according to the prices achieved at the market.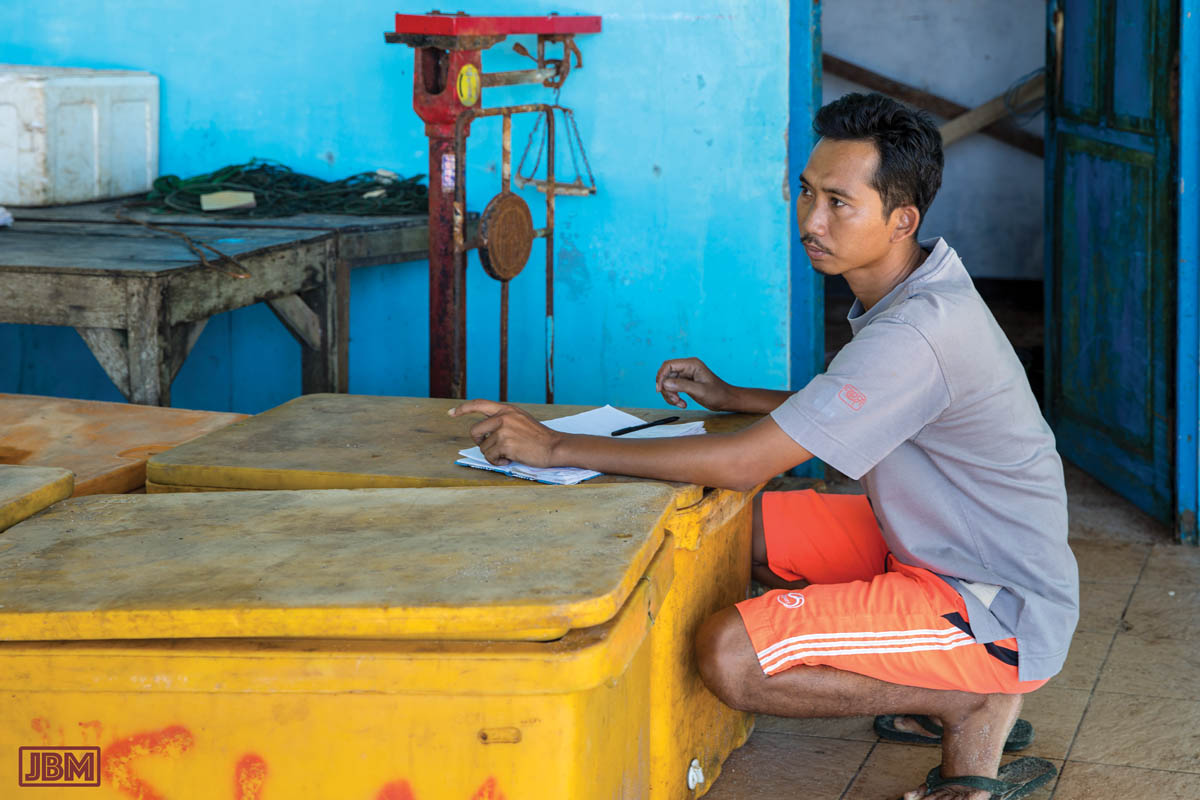 The fish are then packed into ice-filled containers and dispatched to market at the regional centre of Wonosari. First 'The iceman cometh'… and then 'the fish goeth'.