Coffee was first brought to Indonesia by the Dutch around 1700, and now Indonesia is the world's fourth-largest coffee producer. Since we first arrived in Indonesia in 2009, we've enjoyed a range of distinctive regional coffees – from Bali, Papua, Java, Sumatra, and – especially – from the highland region of Toraja in South Sulawesi.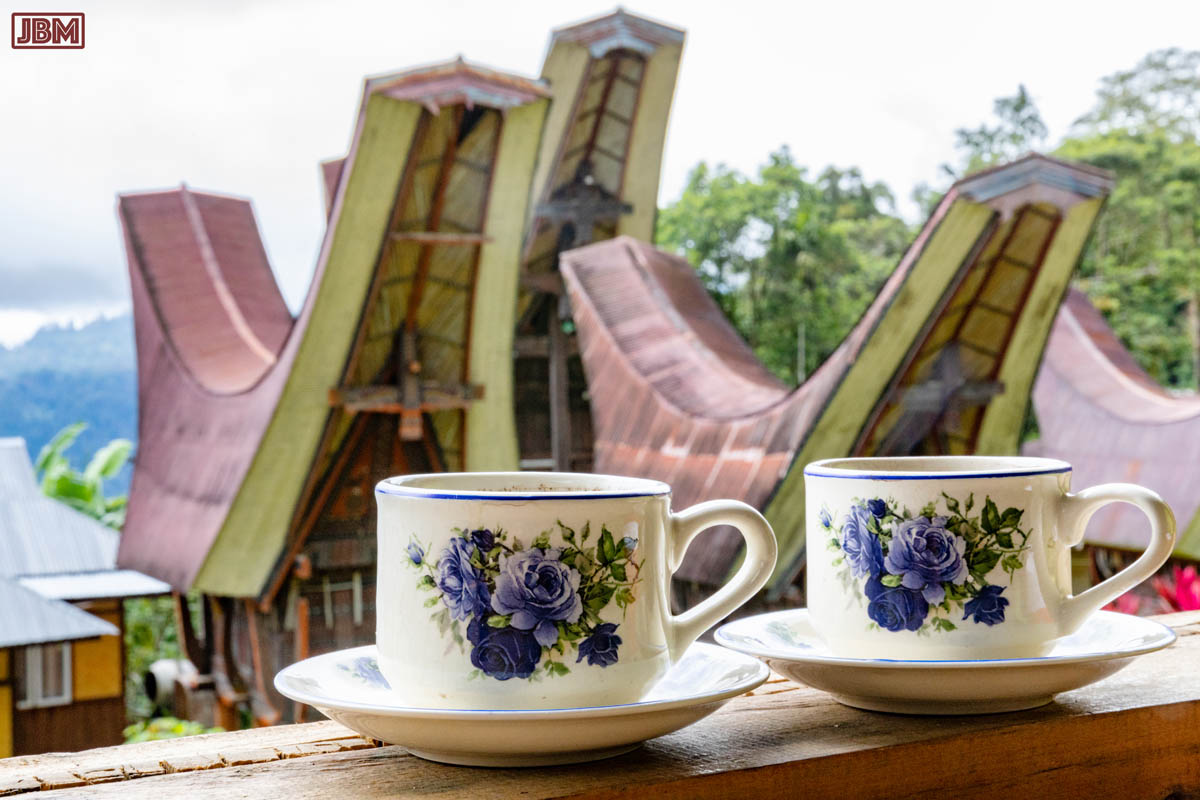 Toraja coffee is special in several ways. It's almost all of the Arabica variety, whereas the majority of Indonesian coffee is Robusta. 95% of it is produced by smallholders rather than on commercial plantations. And the harvested fruit is processed differently – often just dry-processed, or using the "giling basah" technique ('wet hulling'). Both techniques are much quicker and simpler than the standard 'wet processing method (great detailed explanation here).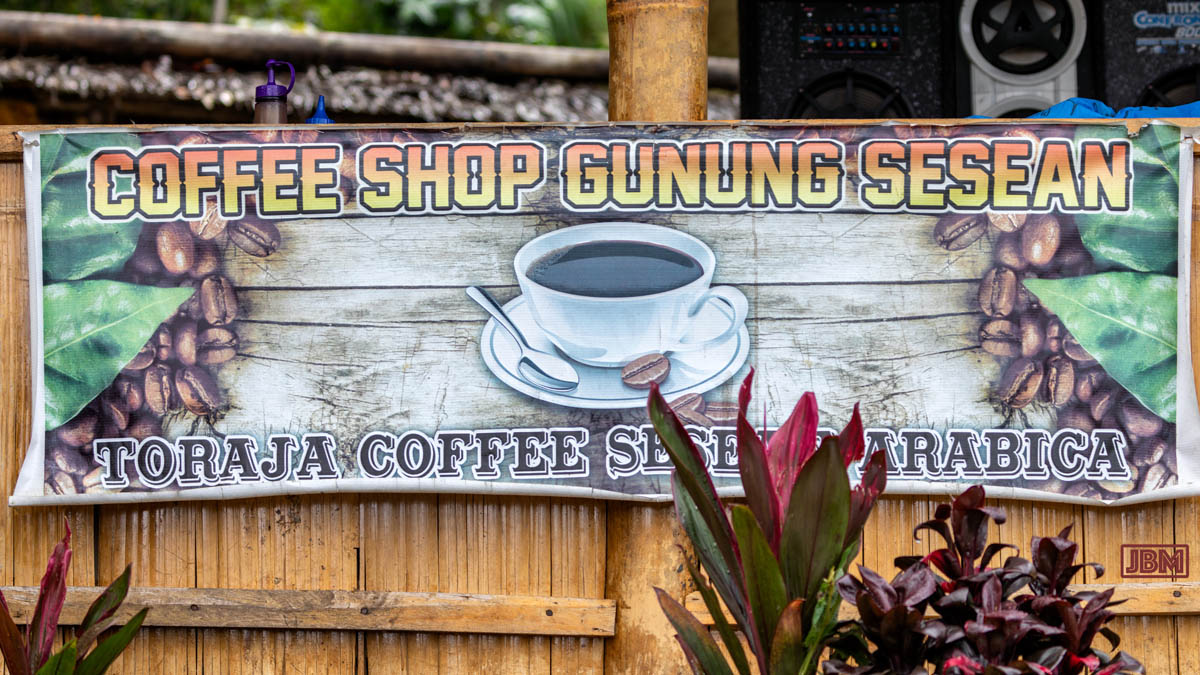 There's been coffee grown in Toraja since about 1850, and production has really accelerated over the past 30 years or so. Coffee buffs describe Toraja coffee as having a smooth, full-bodied caramel flavour, spicy overtones (cinnamon, cardamom and black pepper) and a soft clean aftertaste. Whatever… it tastes good.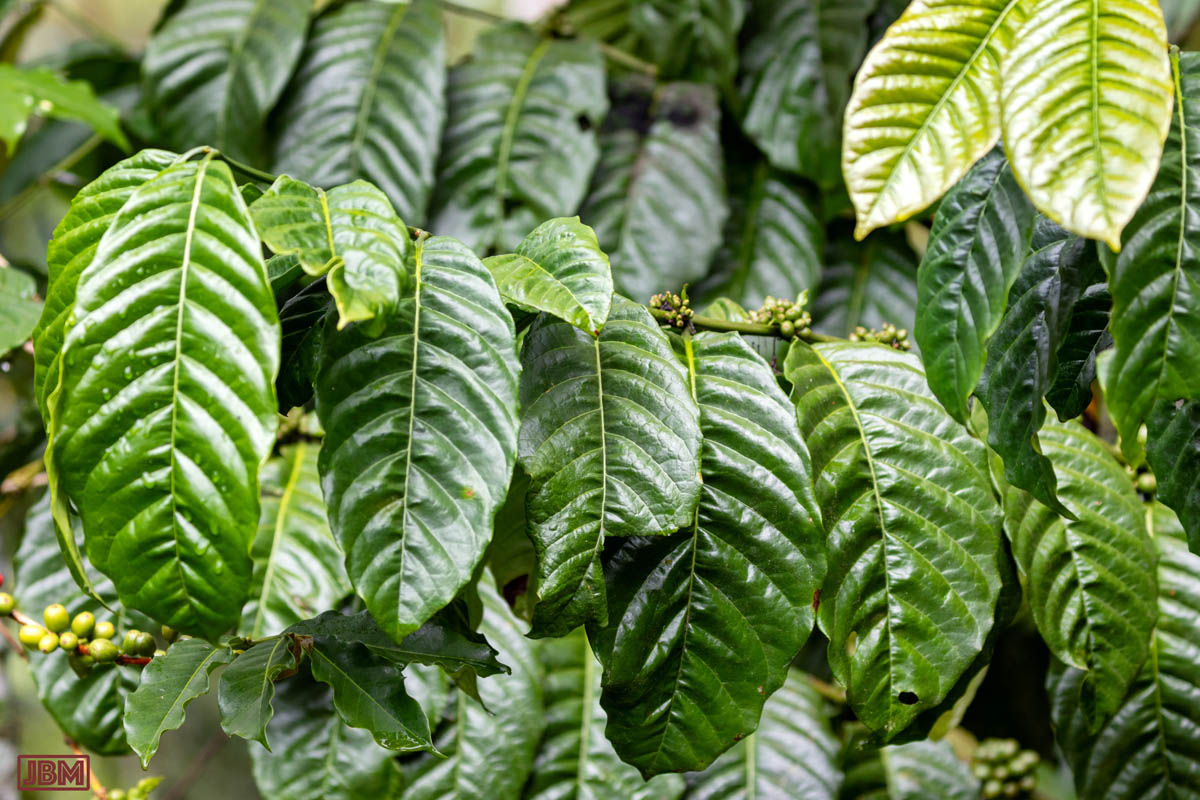 We had the opportunity to get a closer look at coffee production while we were trekking and touring around North Toraja last month. Coffee could be seen growing beside the trails and roads just about everywhere we went.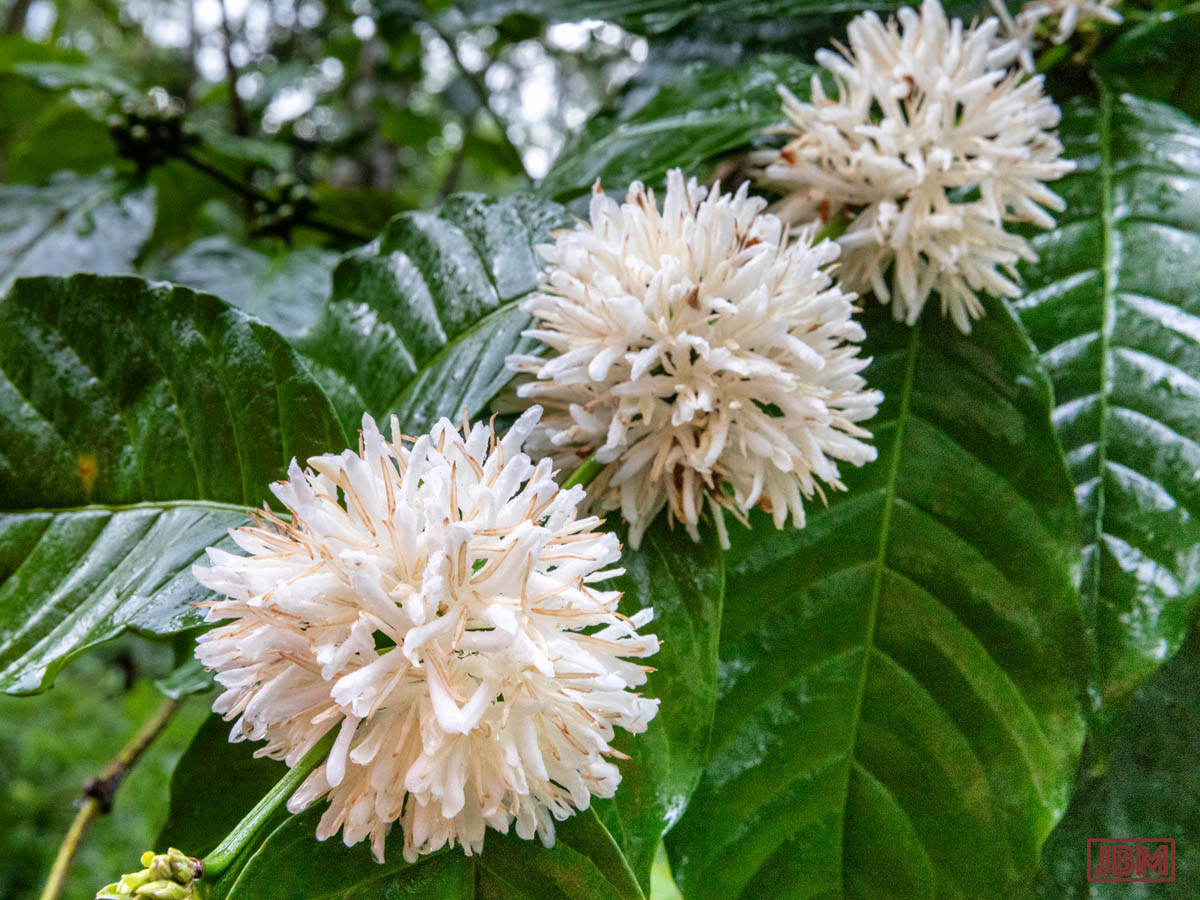 The first really surprising thing for us was the flowers, as we had no idea that coffee flowers are so pretty, or that they have a powerful sweet smell, almost like jasmine.
The flowers only last a couple of days, and it's not long before green berries develop, each with the germ of a coffee bean inside.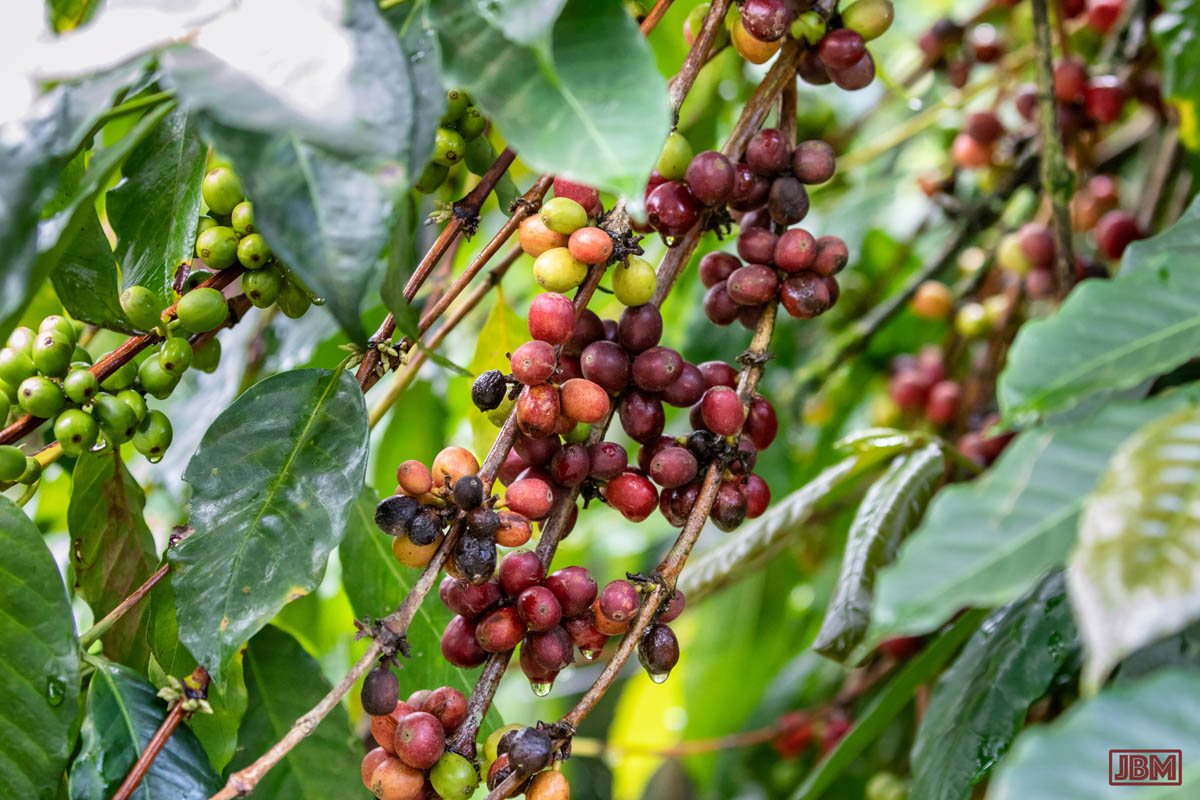 The ripe fruit is plum red or orange, and ready for harvest. All Toraja coffee is hand-picked.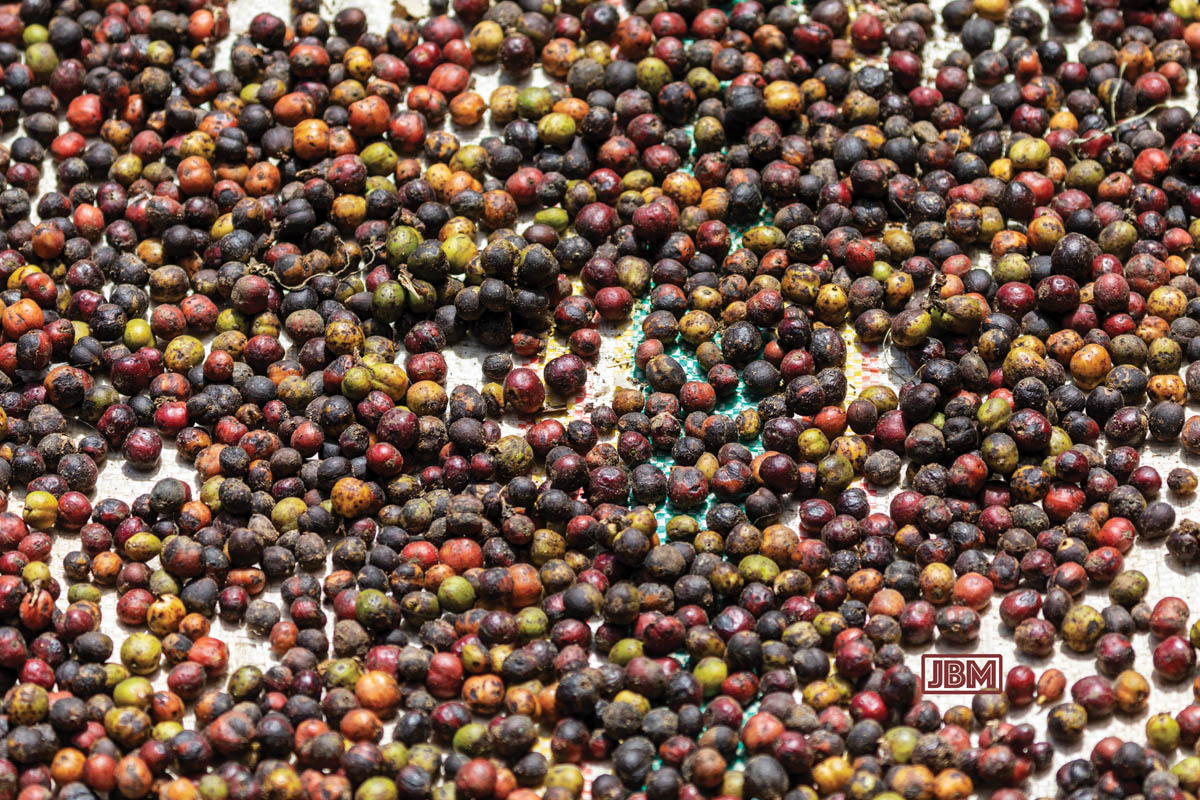 We didn't witness the 'giling basah' processing technique (in which the fruit and husks are removed mechanically). We only saw the even more basic dry processing. Harvested fruit is laid out to dry (weather permitting) on woven mats, and then de-husked by hand.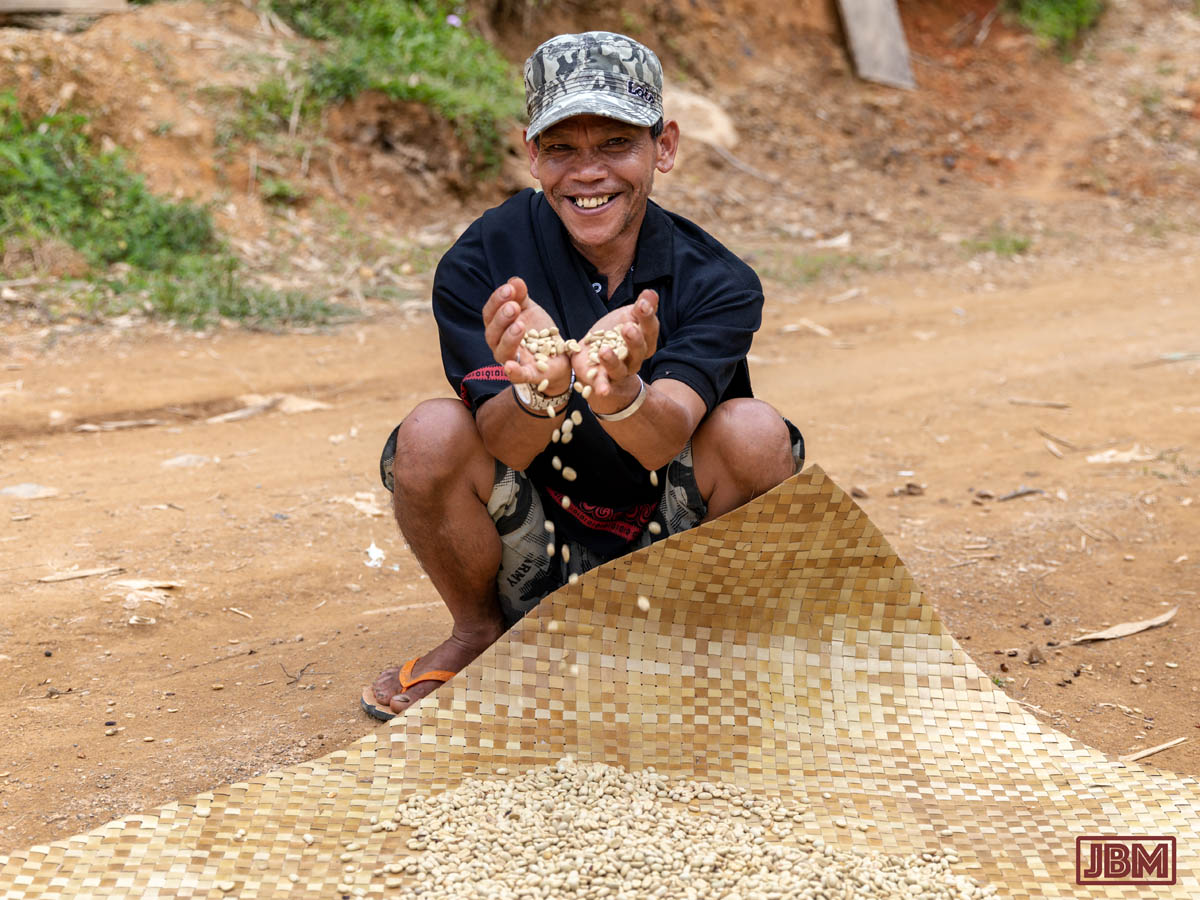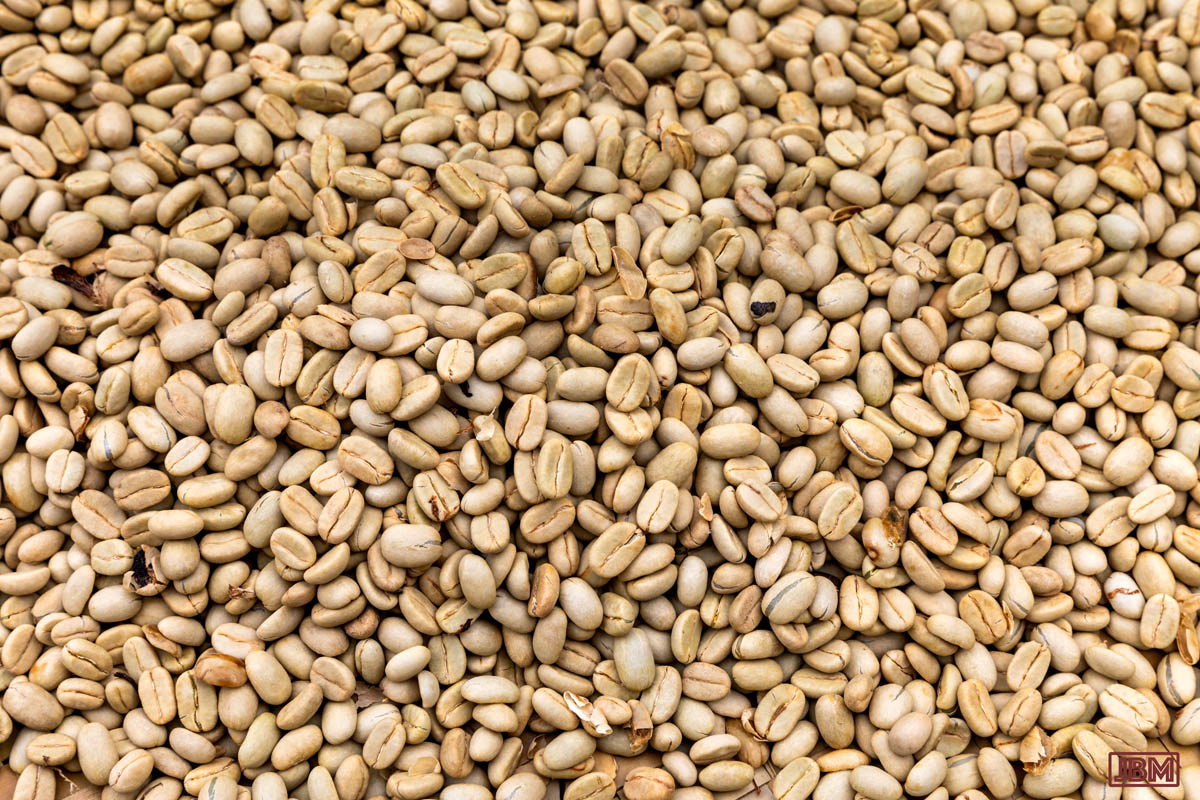 The raw coffee beans are then further dried in the sun, at which point they are ready for sale, or roasting and consumption.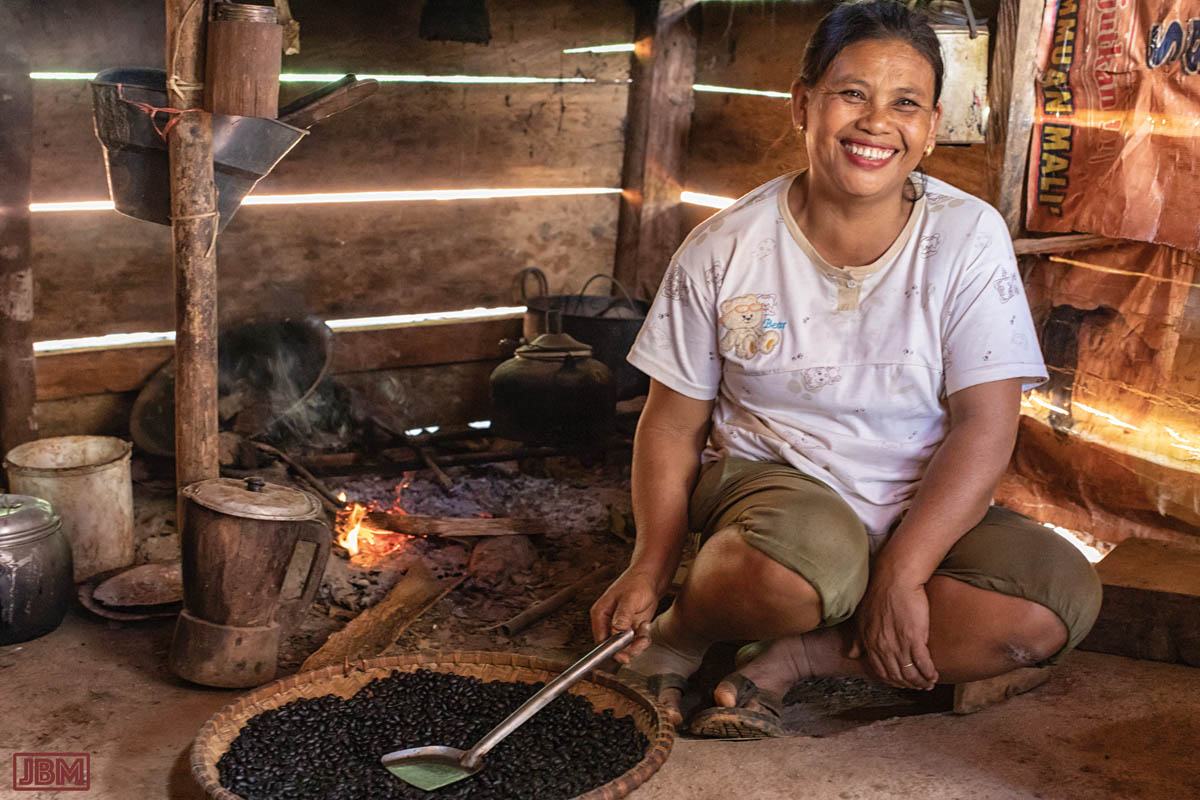 Bigger production houses will use kilns to roast the coffee beans. Some months ago in Jakarta we saw a huge shiny stainless steel roaster – with computer-controlled temperature, humidity, timers and agitation. In the simpler environs of Torajan village, the process is a little more rudimentary – but no less effective.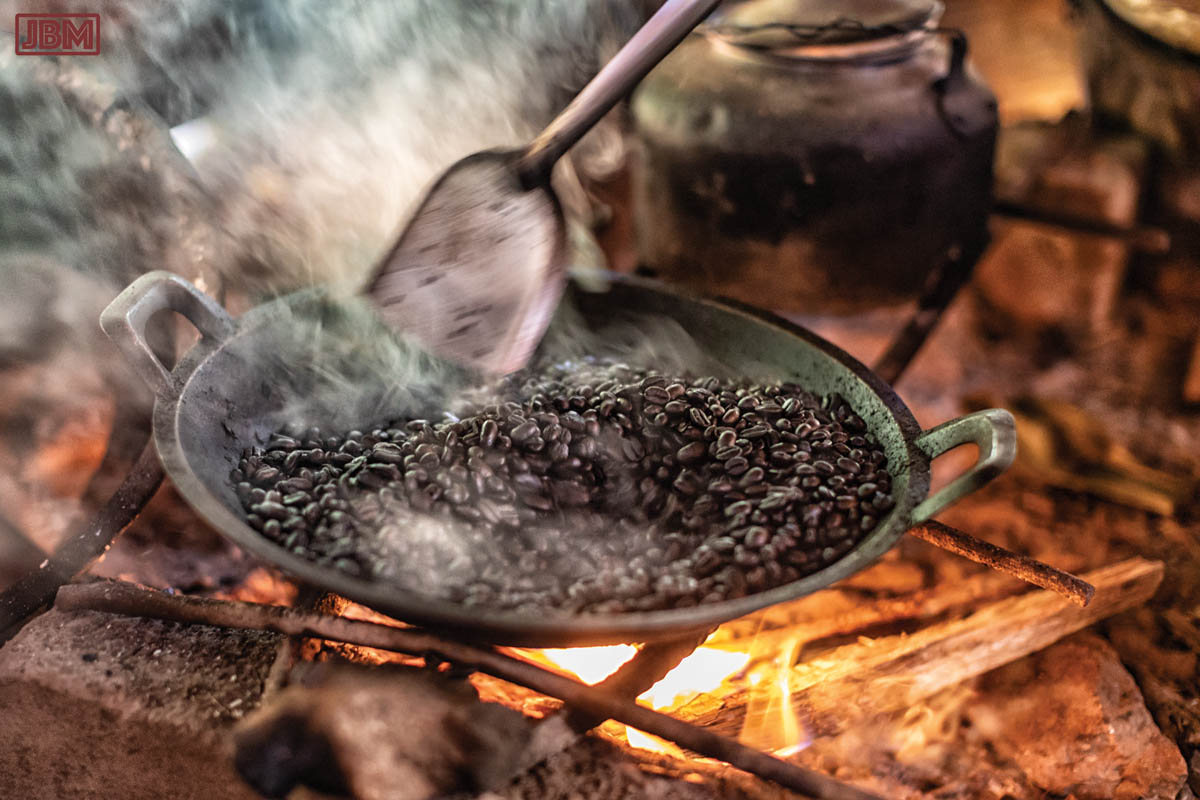 The beans are simply heated in a pan over a small fire until they acquire the appropriate colour and scent.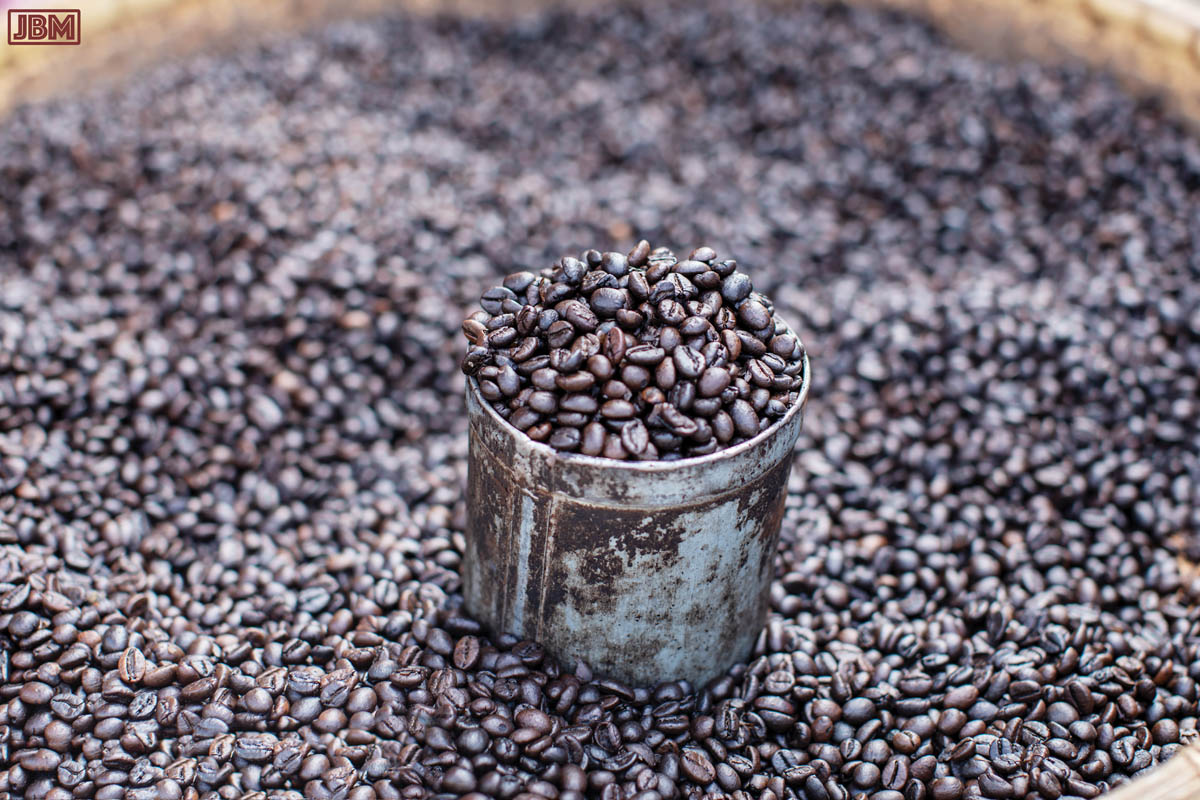 Allow to cool, and… it's all done. The roasted coffee beans are a rich purplish-chocolate colour, with a nice sheen.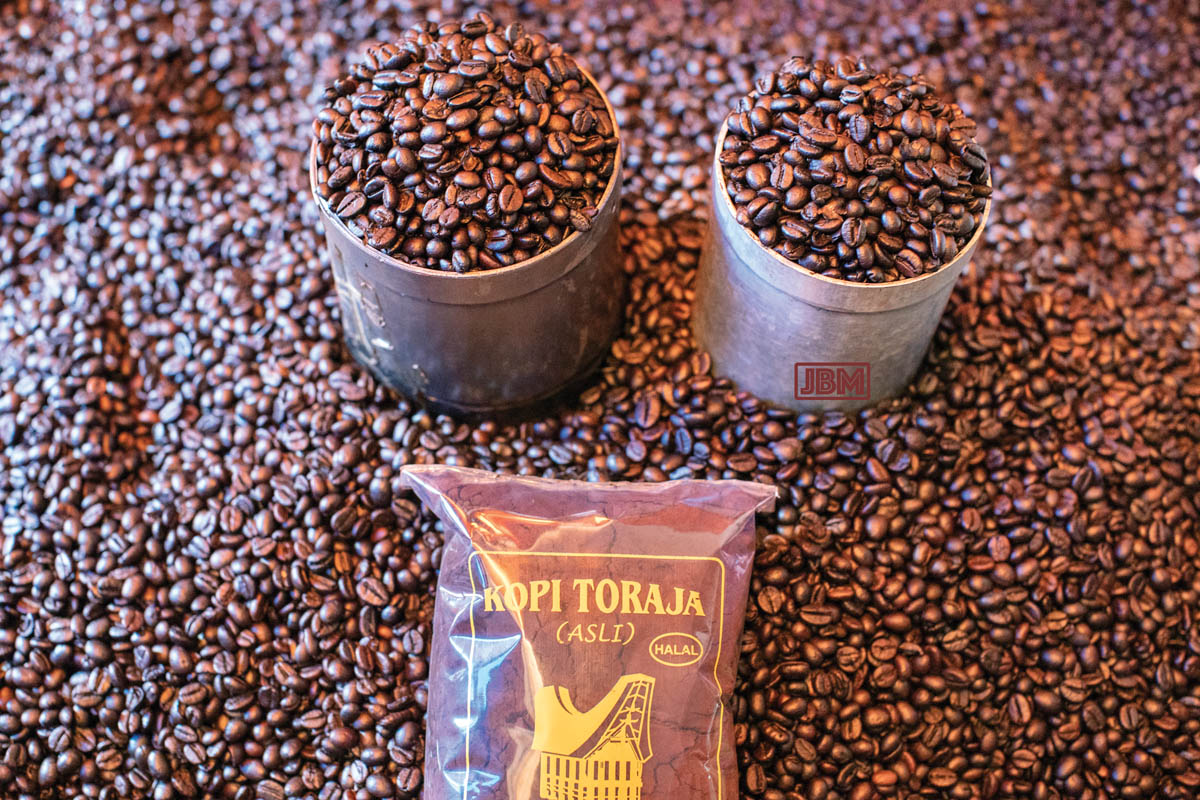 I like the intense flavour and crunch that results from biting on a fresh-roasted coffee bean – like these ones at the Pasar Bolu in Rantepao.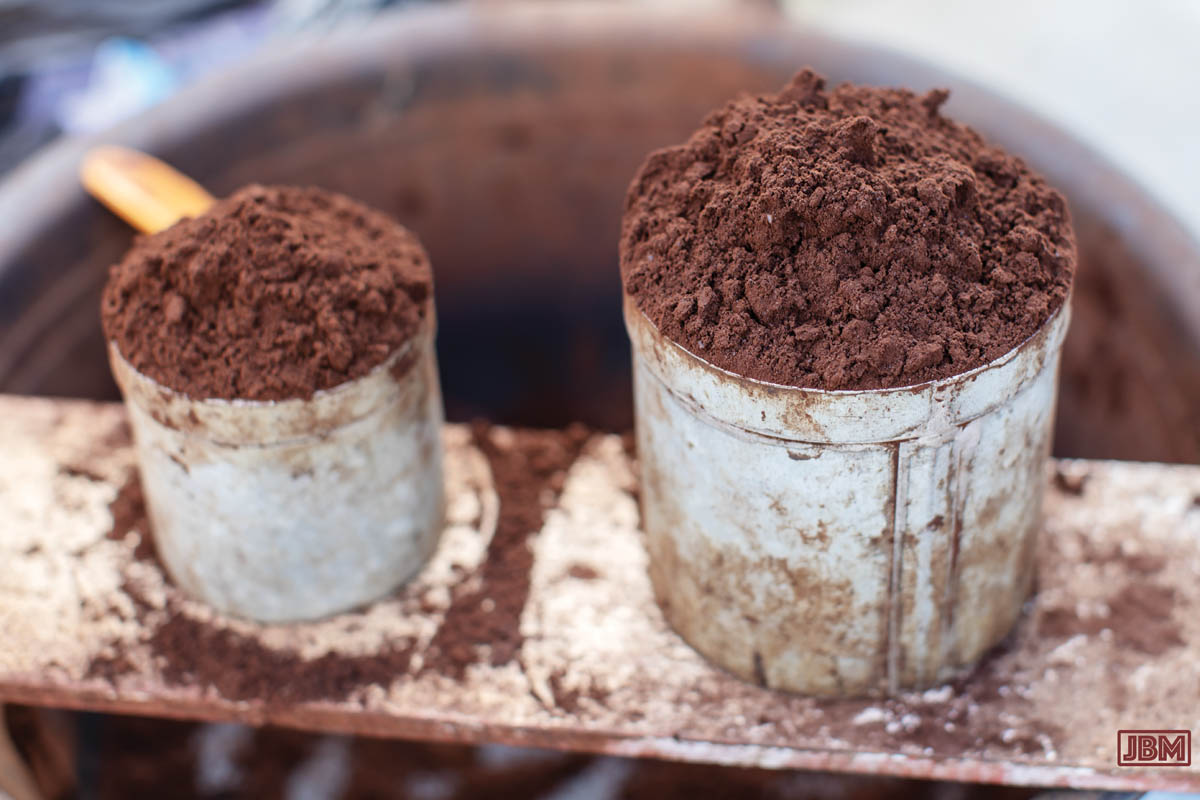 Grind the beans, and the air fills with the unmistakeable aroma of coffee. Ready to infuse and drink…