There are three 'traditional' markets along the waterfront of central Balikpapan. Of these, the most long-established is the Pasar Klandasan ('Klandasan Market'). It sells a fairly comprehensive range of fresh produce and non-perishable goods, it's cheap, it's open long hours, and it's close to Karen's workplace. For these reasons, it's the one that we know the best.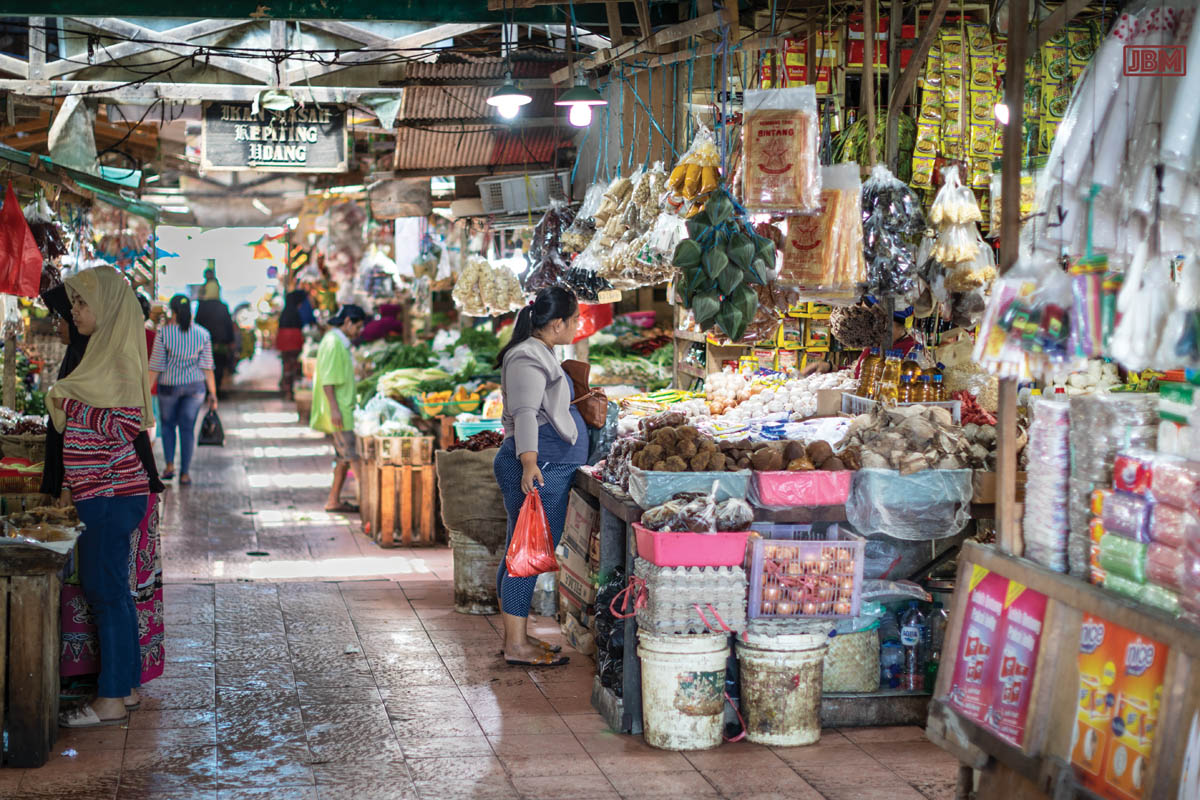 The merchants of Pasar Klandasan, each with their own little stall/shop beside an alley of the big market area, are uniformly good humoured, calm and polite.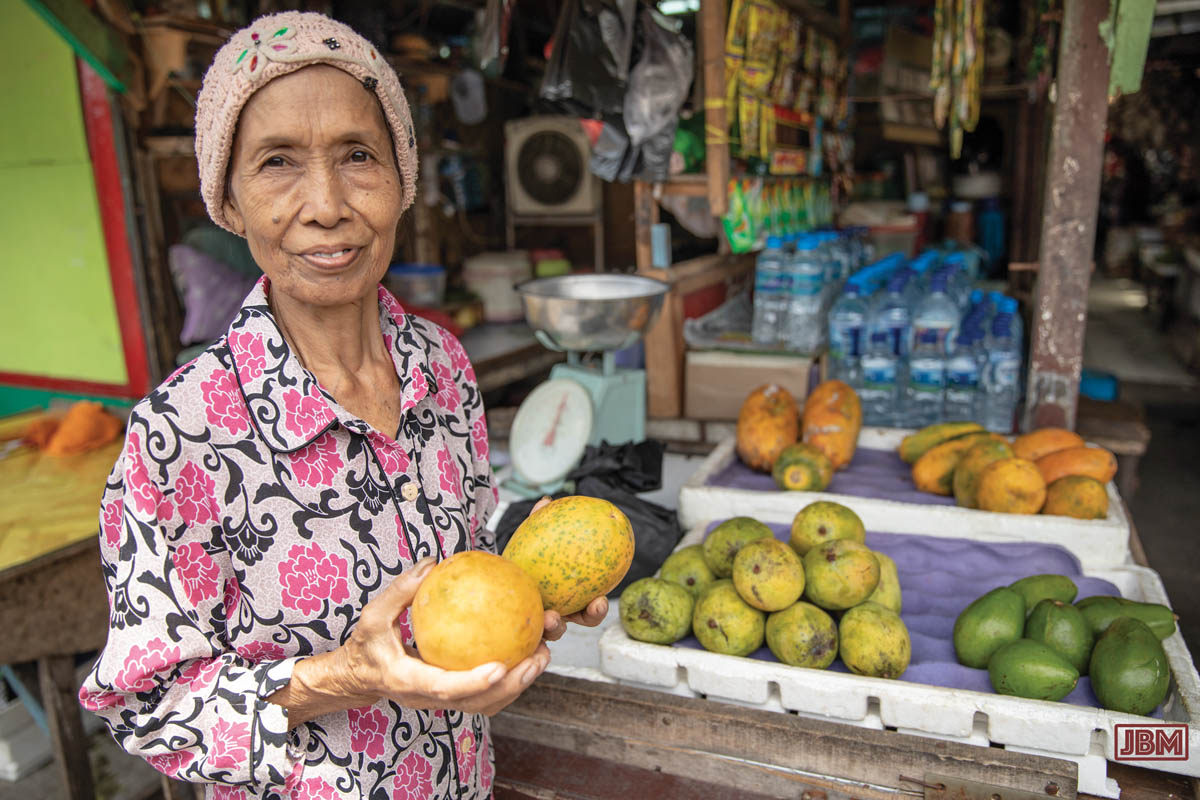 They run their small-scale businesses with patience and quiet dignity. And they like to have a chat and a good laugh to pass time between customers.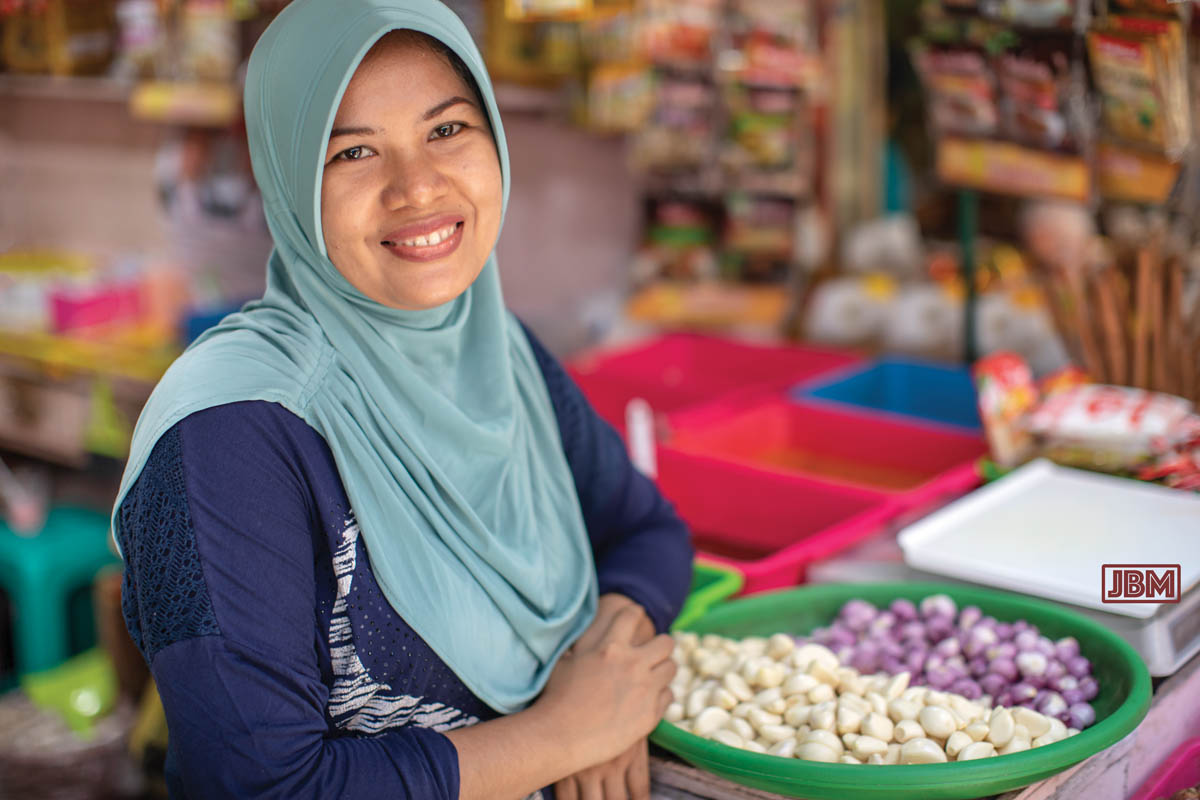 It's not an easy way to make a living. Many of the stalls are open before dawn, and they work long hours.
Mbak Etma sells a range of dried spices and herbs, as well as peeled cloves of bawang putih (garlic) and bawang merah (red onions or shallots).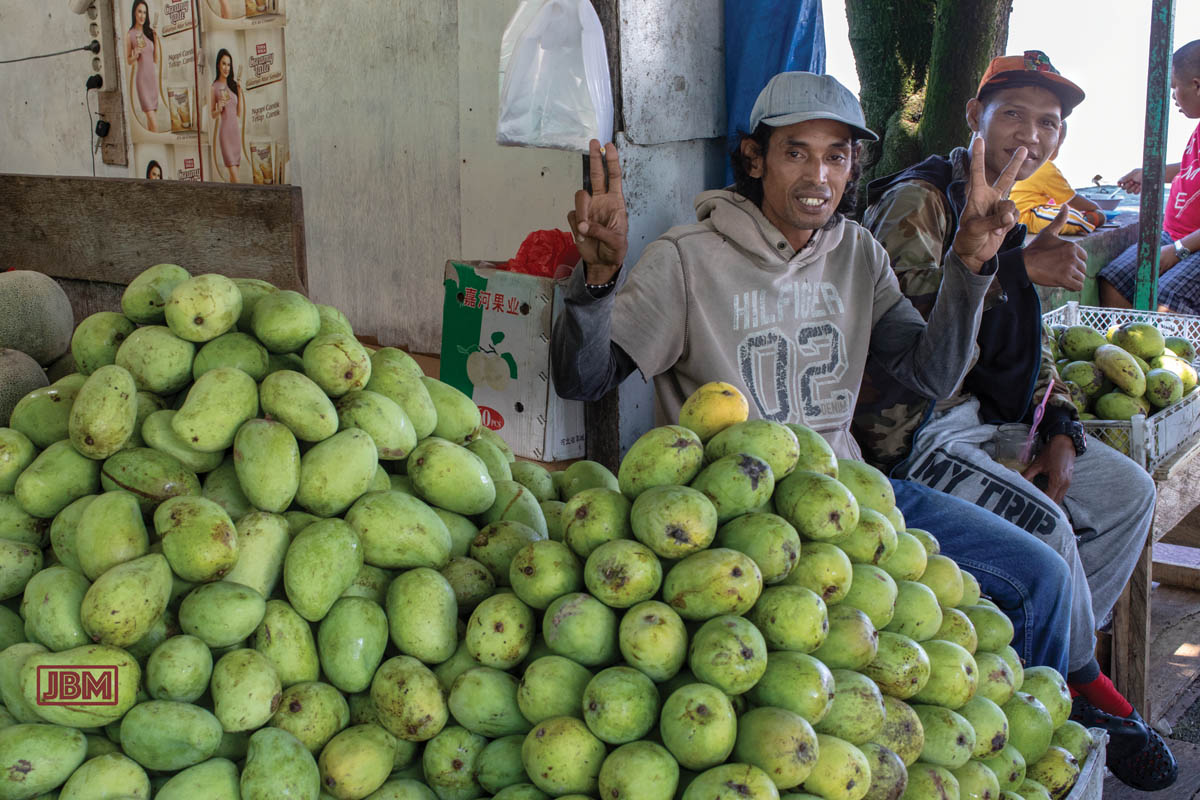 Most of the vendors lease their stall space from the actual owner, paying as much as Rp15,000,000 per year (approximately AU$1500) in rent for a lock-up stall in a good location inside the pasar. But even outside locations are expensive, and with mangoes at Rp10,000/kilo, they still need to sell a lot of produce to make a profit.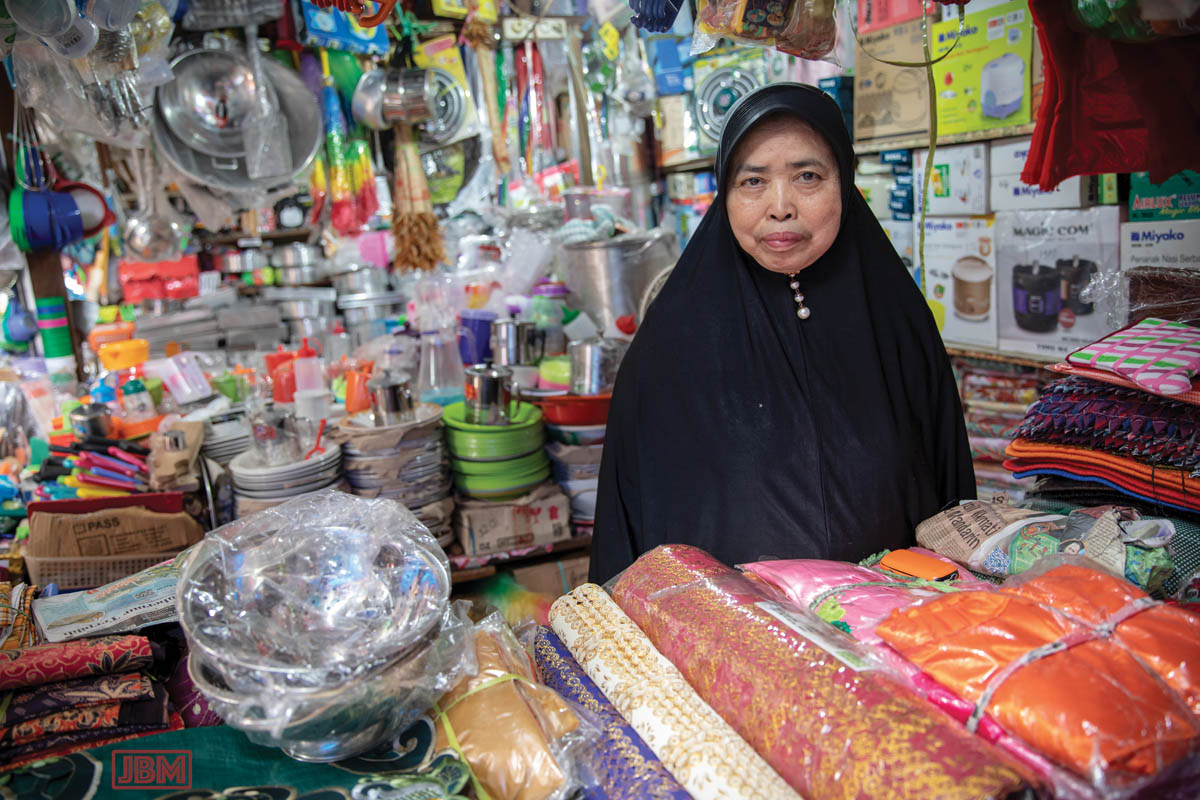 We bought a metal colander and a few plastic containers from Ibu Haji Parsini. It would be easy to completely outfit a kitchen from her compact little stall.
There was a major fire in central Balikpapan on 5 January, resulting in the destruction of hundreds of homes before the flames were extinguished. 67-year old Ibu Parsini was one of those who lost everything in the blaze.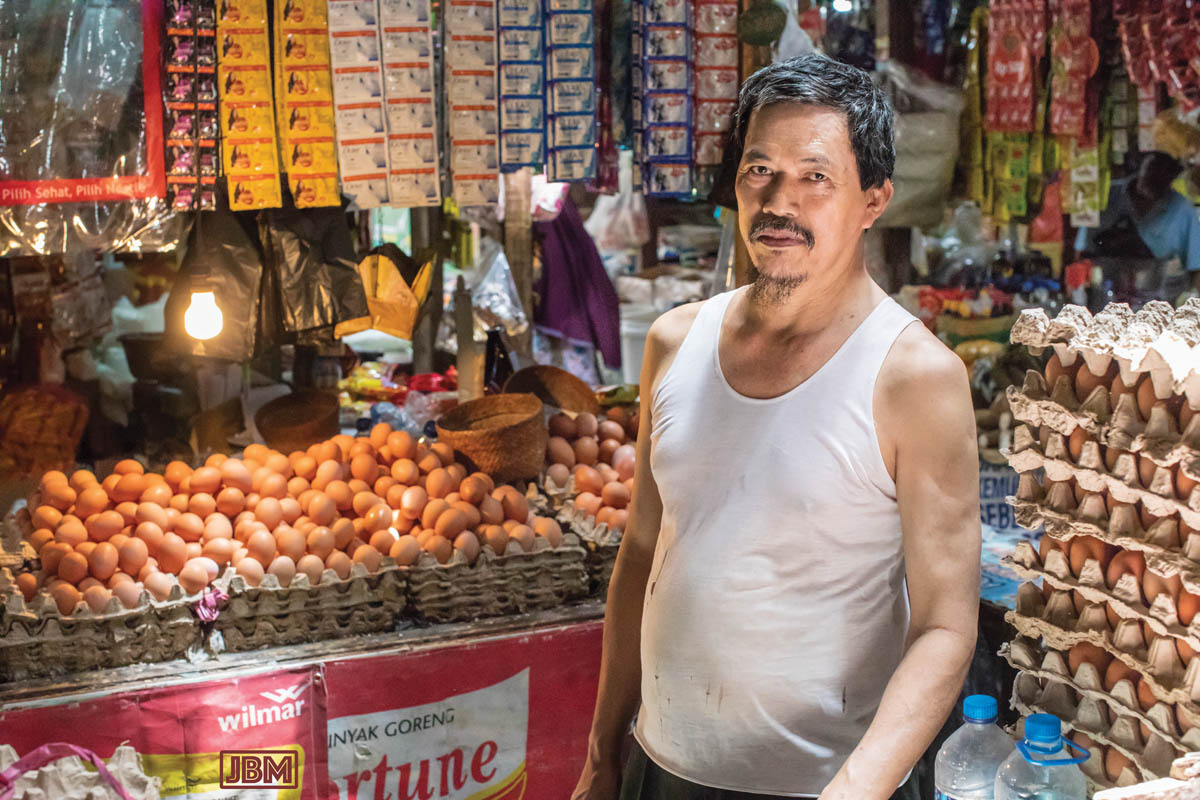 The eggs on sale in the Pasar Klandasan come over from Surabaya (East Java) by boat. There's chicken eggs, duck and quail.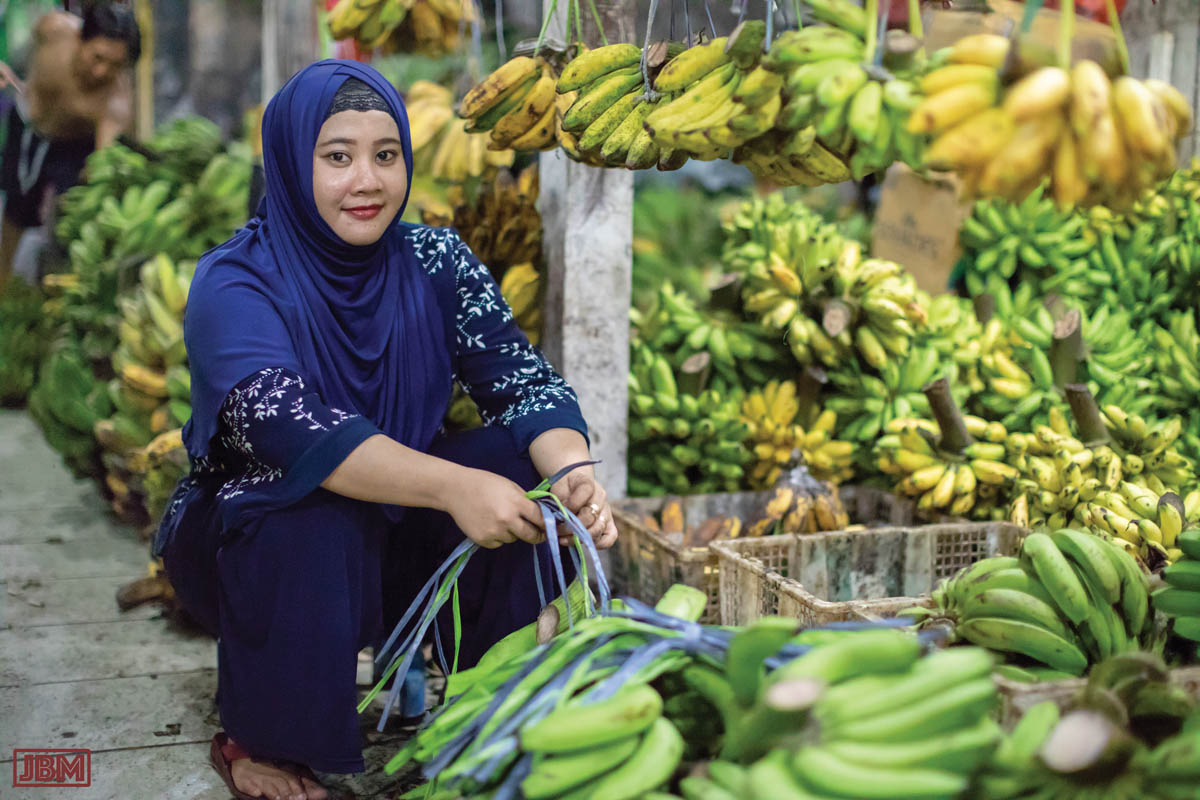 Unlike a supermarket, there are a number of different varieties of banana on sale. But most commonly available are pisang susu ('milk bananas') and pisang Ambon hijau (green Ambon bananas).
Ibu Janah prepares bunches of bananas to be hung on display.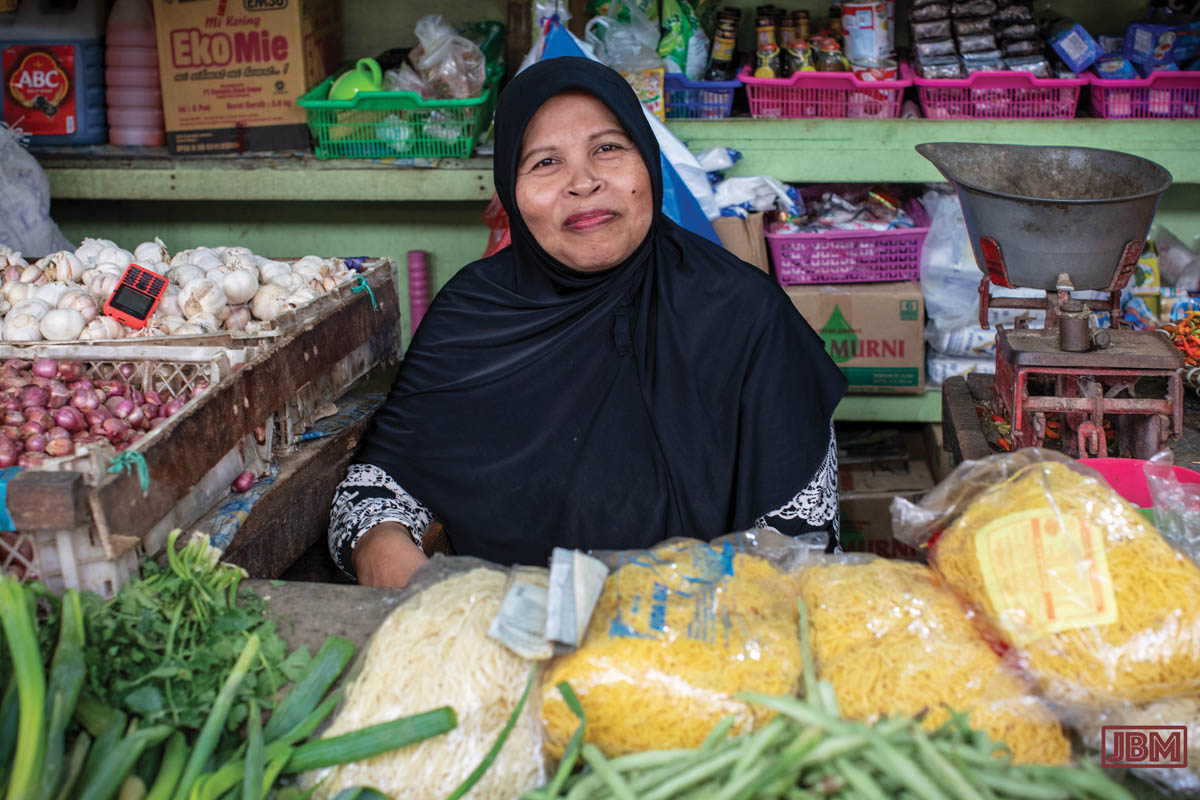 Vendors of fresh produce (especially meat, fish and leafy vegetables) have extra difficulties because, with no refrigeration at the Pasar, they have to carefully manage their own wholesale purchases so as to minimise spoilage and waste of unsold produce.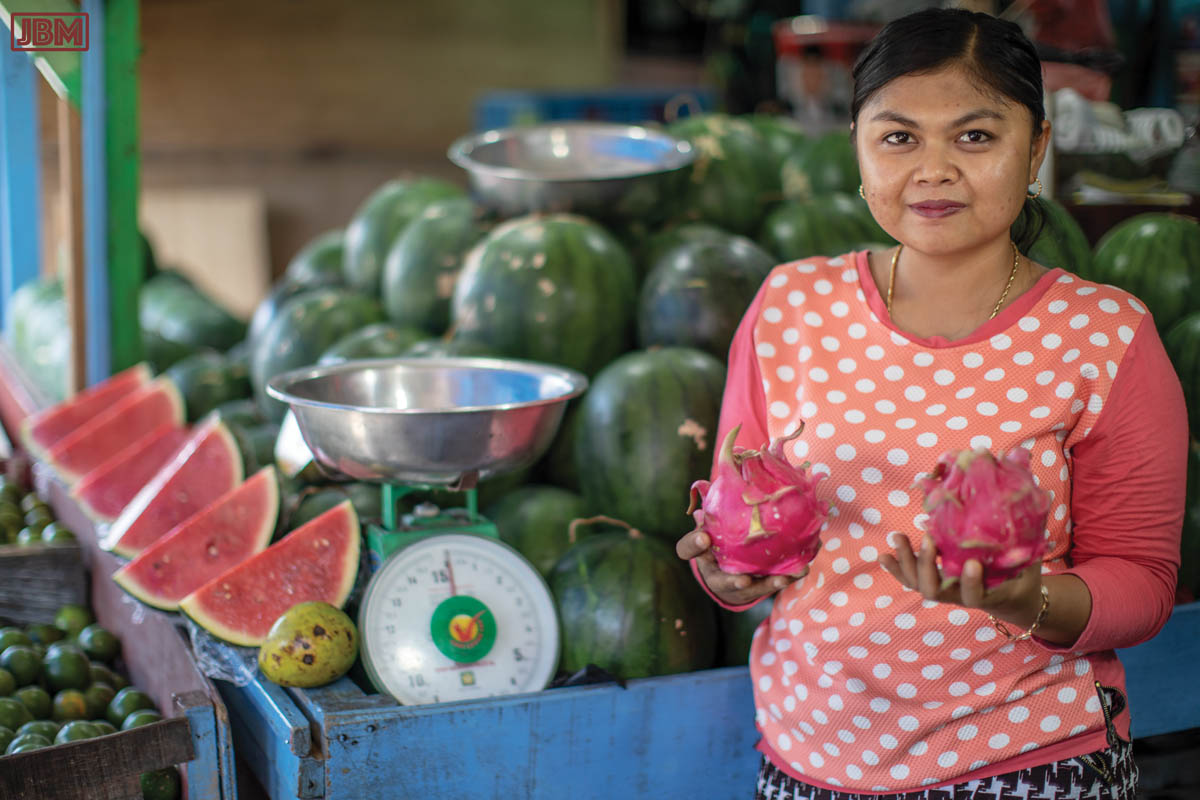 A lot of the fruit on sale is shipped in from other islands. But pineapples, dragon fruit, durian, salak, mangosteen and rambutan (amongst others) are usually locally grown.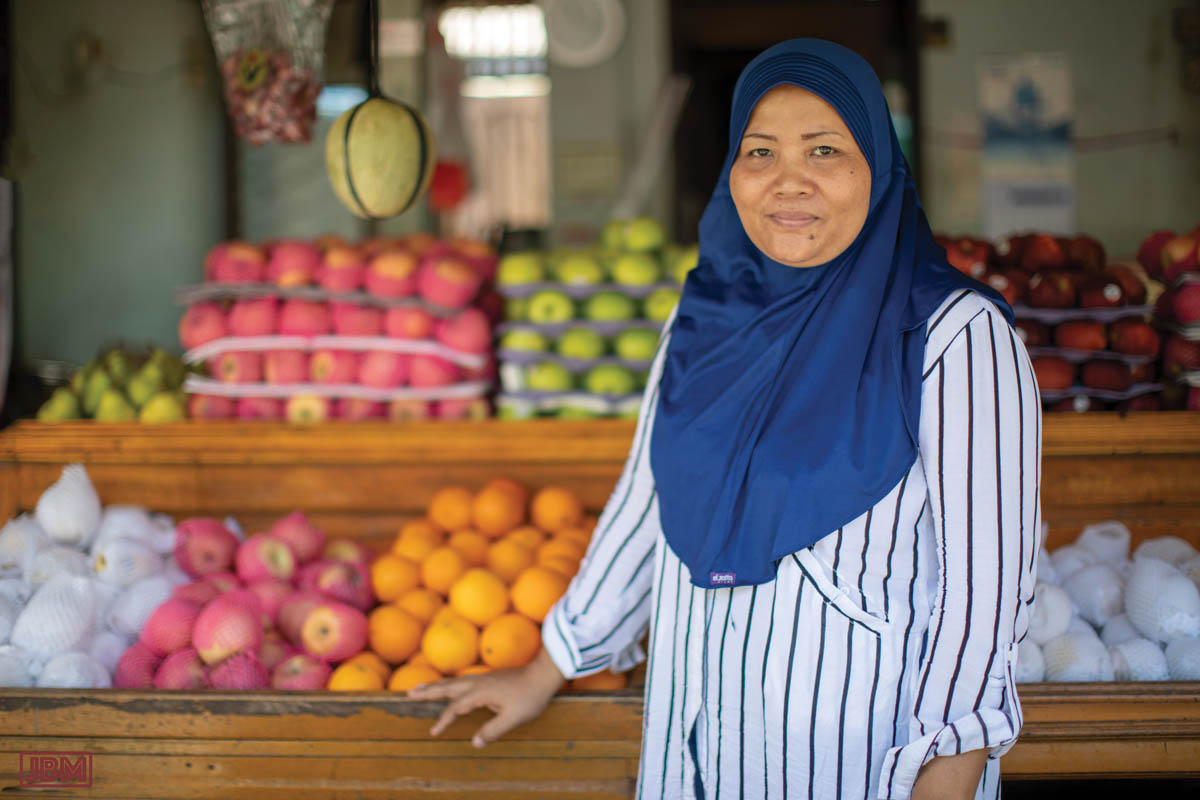 Apples, pears, grapes are 'imported' from Java.
It's quiet in the middle of the day at the Pasar, and Ibu was resting at the back of her little shop when we arrived. She was very willing to be photographed in front of her stall, once she had donned her jilbab.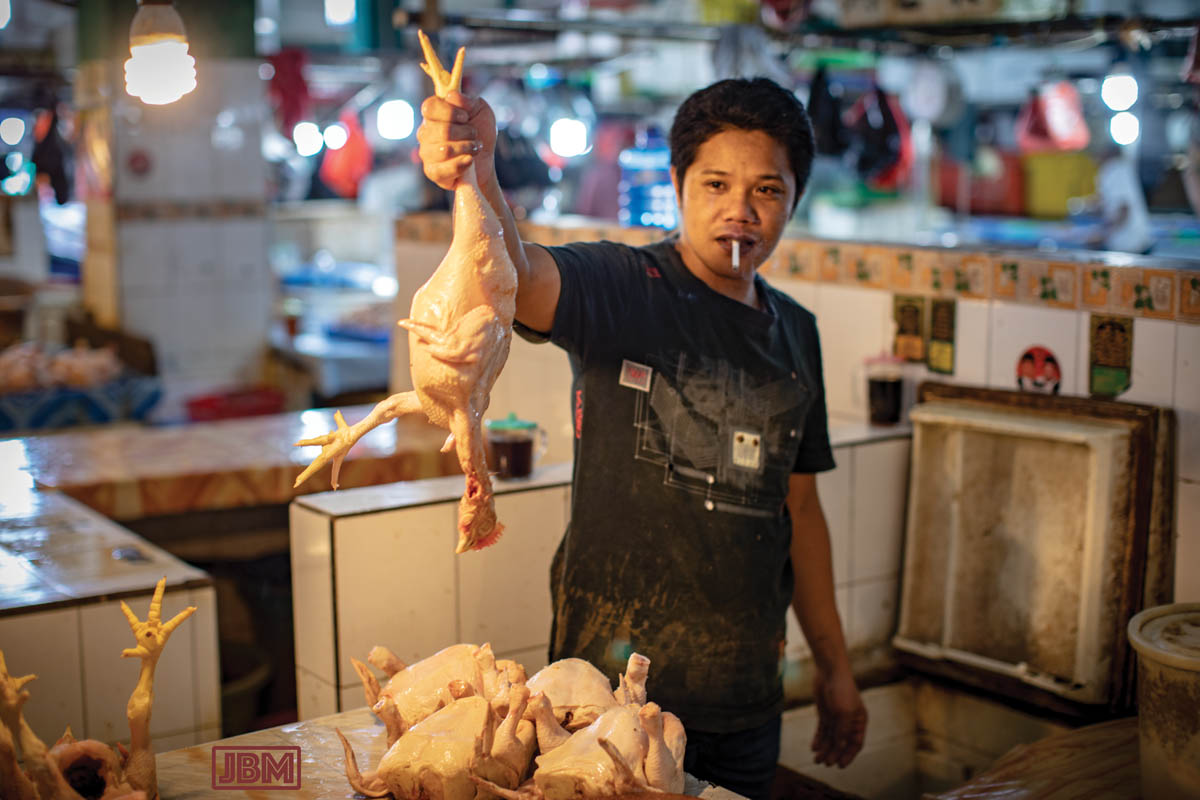 Despite the absence of refrigeration, the produce is always fresh, the 'wet areas' of the market are clean and devoid of flies etc. There are no bad smells (other than the occasional cigarette…) Nearly all of our produce shopping is done at this market, and we've not had a day of illness.
In contrast, in the supermarkets of Balikpapan, of which there are now a number, the vegetables in particular are often so old, limp and unappetising-looking as to be unsaleable.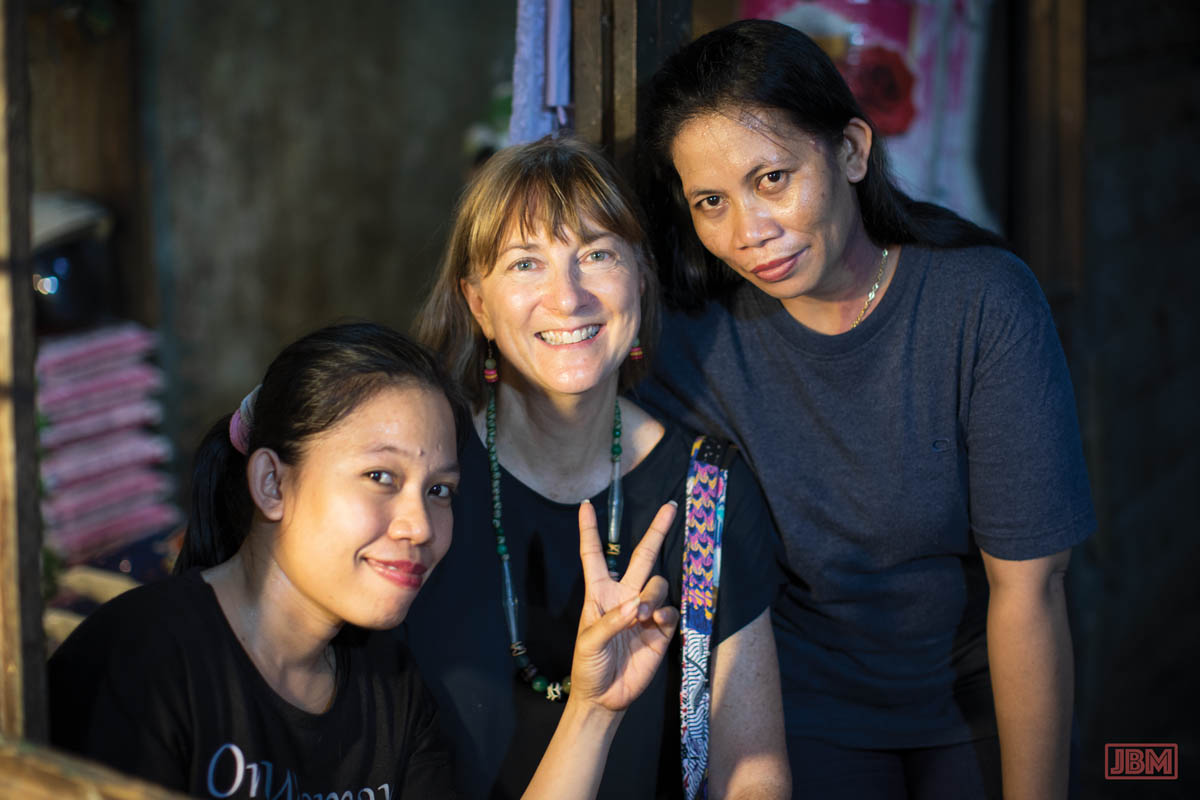 We got talking with Ibu Eka and Ibu Ferra, who have adjacent stalls near the main entrance to the market. They are both originally from South Sulawesi, though they didn't meet until they had moved to Balikpapan. Like many people from Sulawesi (and other islands) they have moved here because the economy is relatively stronger.
It turns out that Ibu Eka's kampung (home village) is at Danau Tempe, which by coincidence we may visit in June. She asked us to say 'hello' to her kampung.